BlockForm hitting the European eShop as a New 3DS title on August 25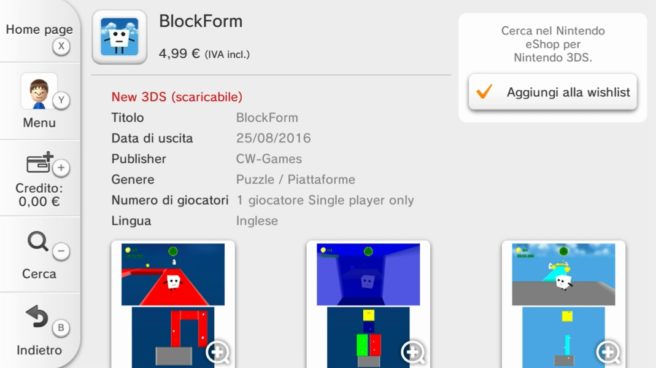 Update (8/19): BlockForm is 329 blocks. That amounts to 41.125MB.
---
Original (8/18): We originally heard about the platformer BlockForm last June. In Europe, it's now scheduled for release on August 25. The game will cost €4.99.
It's worth mentioning that BlockForm will only be playable on New 3DS. We also are unsure if the Wii U version is still happening.
Leave a Reply