Bloo Kid 2 has earned most of its revenue on 3DS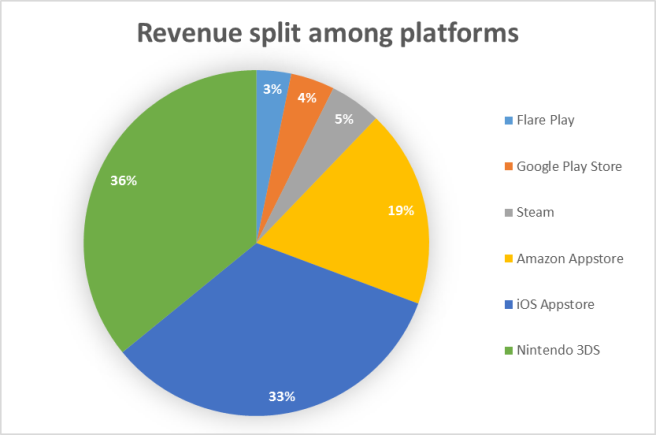 Bloo Kid 2 has appeared on several platforms since last March. Yet the 3DS version has managed to generate the most sales, earning 36 percent of the overall revenue.
Bloo Kid 2 has sold over 5,500 copies through the eShop. Because of the title's performance, it covered all of the developer's costs.
winterworks wrote in a blog post:
The 3DS version was a rough ride. I was super happy when we were accepted as a developer for Nintendo platforms (dream come true!) so I ordered the dev-hardware and got my hands dirty at once.
The Monkey-X framework cannot target the 3DS hardware, so I had to create an own 3DS target build. I also had to rearrange resource-loading and add more UI-screens for the 3DS' second display as well as change a lot of stuff for the stereoscopic 3D-effect.

I got major help from my former colleague Florian Eisele, who will be working closely with me on future projects. He did all the hardware-related coding so that I could focus on adopting the game to the new display and input possibilities of the 3DS. We had a version running within days, but it took us many additional weeks to iron out every problem like running out of video RAM or occasional framerate drops.

In the end, it totally paid off. We now have a Nintendo 3DS title in our portfolio! And the game sold well enough to cover all our costs.
Leave a Reply