BloodRayne 1 and 2 Revamped update out now (version 1.0.2), patch notes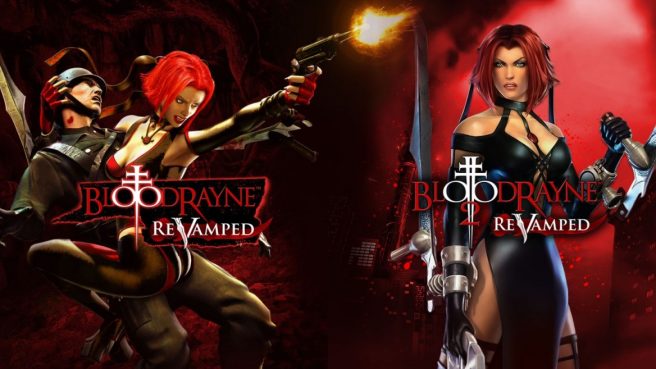 BloodRayne: ReVamped and BloodRayne 2: ReVamped have both been updated on Switch to version 1.0.2, with the patch adding the original cheat codes.
Other common issues have also been addressed. These include visual errors, crashes, audio glitches, and more.
Below are the full patch notes for the BloodRayne 1 and 2 Revamped version 1.0.2 update:
BloodRayne: ReVamped Patch Notes:

Fixed a rendering issue that caused visual errors when using Rayne's Aura Vision ability
Fixed two issues that were causing errors/crashes for users with their console language set to German
Fixed an issue that was causing game audio to glitch when transitioning between levels
User settings such as brightness, volume, and controller vibration are now saved properly when adjusted in the menu

BloodRayne 2: ReVamped Patch Notes:

Fixed an issue affecting lip-syncs in animations and cutscenes
Physics when throwing enemies with the harpoon and feeding fatalities have been improved
Fixed issues causing pre-rendered cinematics on Switch not to play
Improved achievements and trophies

Trophy "Amateur Electrician" now correctly unlocks when completing the level "Shroud Tower – Feral"
Unlock progress for specific achievements/trophies will now restore correctly when loading a save file
Descriptions for several achievements/trophies have been updated to more accurately reflect the unlock conditions
For those interested in trying out BloodRayne: ReVamped and BloodRayne 2: ReVamped, both games will be 15 percent off on the Switch eShop until February 18, 2022.
Source: Ziggurat Interactive PR
Leave a Reply