Bloodstained: Ritual of the Night reveals its quest system, change for the retro mini-game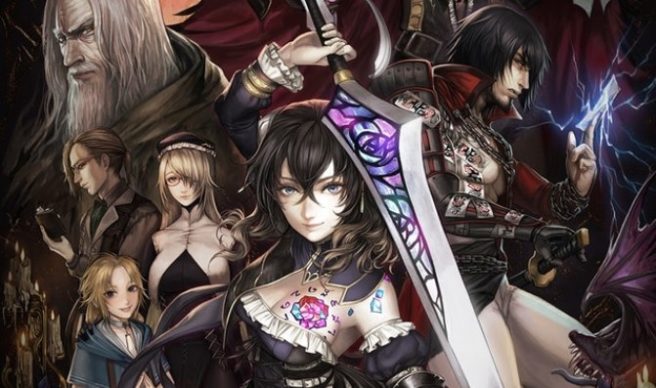 The Bloodstained: Ritual of the Night has posted a new April update, largely written by producer Koji Igarashi. Igarashi introduces the game's quest system and provides an update on the retro mini-game.
Back when Bloodstained was funded on Kickstarter, the prequel mini-game was unlocked as a stretch goal. Now, however, "take place in a different part of the lore."
Here's the full rundown from Igarashi:
Quest system
For this month's update we would like to explain the quest feature. We've already shown you the village where Dominique and Johannes have opened their shop and alchemy room, respectively. The village was destroyed by the demons from the castle, but the remaining villagers have gathered in a safe haven nearby. These people have their own troubles—let's help them out!

Let's take a look at Lindsay, and the troubles she's facing. She holds a grudge against the demons that killed her close friends. In order to avenge their deaths, she asks Miriam to kill certain types of demons. She might even ask her to kill a rare demon… She has a habit of saying, "Kill that murderer dead!" There are other villagers like her that need our help. Let's help these villagers and obtain rewards.
Mini-game
I'd also like to update you on the retro mini-game. There have been some changes from the time we started the Kickstarter campaign; originally, the mini-game was supposed to be a story that took place 10 years prior to the main game, but we've decided to have it take place in a different part of the lore.

The story for the mini-game was developed based on the world of Bloodstained, but it should be enjoyed separately as a spin-off rather than a prequel story. We will have more details very soon, so please look forward to it.
You can find the full Kickstarter update here, which also includes villager art and a look at the new enemy Decarabia.
Leave a Reply