Bomb Chicken getting a physical release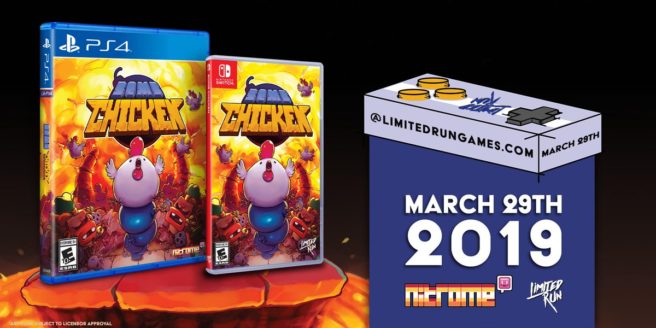 Limited Run Games has announced a partnership with Nitrome to produce a physical version of Bomb Chicken. Pre-orders open on March 29 at 7 AM PT / 10 AM ET.
In many cases, Limited Run Games opts to offer a collector's edition of their releases. With Bomb Chicken though, that won't be happening. Only a standard version of the game is planned.
Leave a Reply