Burnout Paradise Remastered Switch tech analysis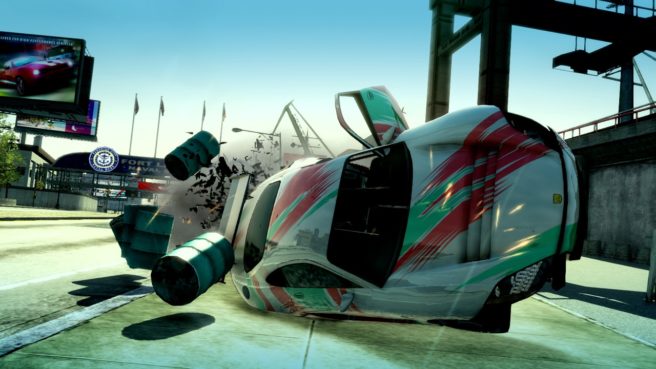 After previously landing on other platforms, EA brought Burnout Paradise Remastered to Switch last week. Digital Foundry has taken a closer look at the port to see how the game runs and compares on Nintendo's console.
Below are the main highlights:
– Switch sits between the PS3/360 original and PS4/Xbox One update
– 900p native resolution when docked, though with some variations in quality across the image
– 720p in portable mode
– Changes were made to the game's decompression algorithm to get it properly running on Switch
– No visible pop-in
– Similar geometry and draw distances to the PS4 version
– Texture work scaled back on Switch, so lower quality than PS4/Xbox One, but better than PS3/360
– Effects also paired back on Switch
– Shadow quality running at a lower preset on Switch
– Ambient occlusion less effective/absent on Switch
– Mostly runs at 60 frames per second
– There can be slight drops in select spots
– Frame rate a bit better in portable mode
Digital Foundry's full analysis can be seen below.
Leave a Reply