Buy Kirby Star Allies at Target, get a cinch sack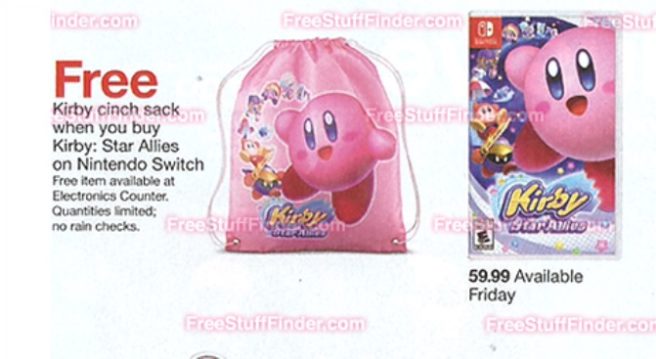 A preview for next week's Target ad has come online. In it, a purchasing bonus is revealed for Kirby Star Allies.
Those who buy the Switch game at Target will receive a cinch sack. This is pictured in the image above. Note that quantities will be "limited".
Leave a Reply