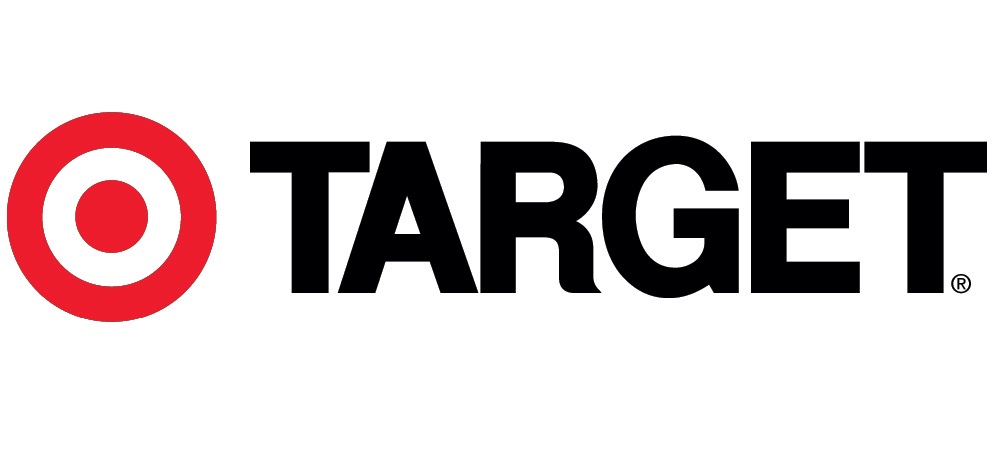 Target is bringing back its classic buy 2, get 1 free game sale this weekend. Fortunately, Switch will be included this time around.
Target's upcoming ad mentions that "select" games will be included. Hundreds of titles will be a part of the sale, though we don't have a final list. Specific Switch titles shown in the ad are Mario & Sonic at the Olympic Games Tokyo 2020, Fortnite Darkfire Bundle, Just Dance 2020, and NBA 2K20.
Target's B2G1 sale will be live until April 4.
As we heard earlier in the week, Target is planning a pre-order bonus for Animal Crossing: New Horizons. Those who reserve the game will be treated to a unique journal.
Target now has a few photos giving us a proper look at the journal, including what's inside. We have the full set below.
Aside from Target, Best Buy will have its own pre-order bonus – specifically a Phone & Tech badge.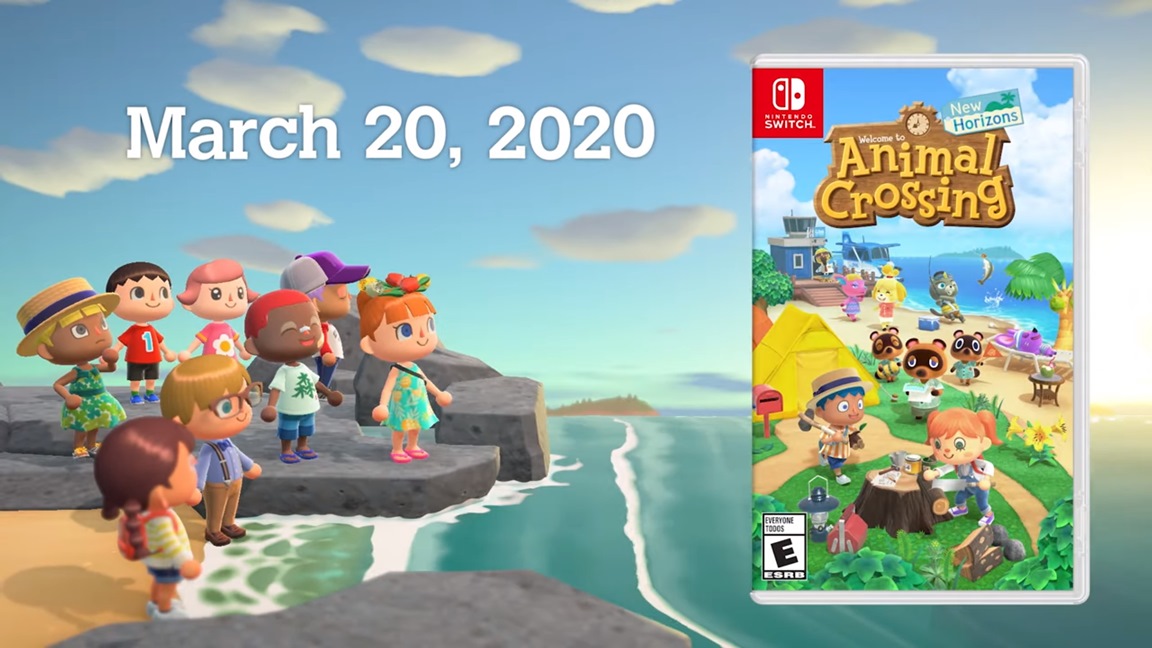 Target is planning a pre-order bonus for Animal Crossing: New Horizons. The retailer's upcoming ad has leaked, which shows a journal with a custom 2020 calendar as an incentive for reserving the Switch game.
It's a bit small, but here's a look: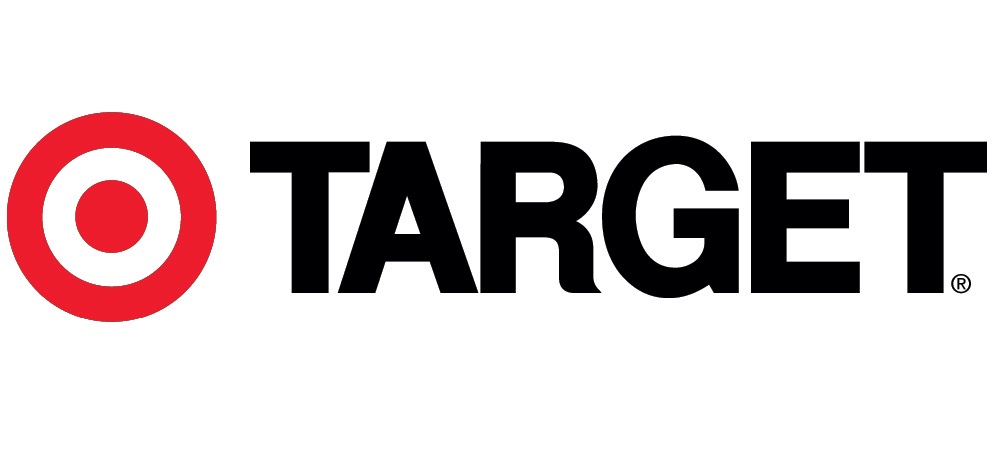 Black Friday 2019 is still a few weeks away, but retailer ads are already starting to leak online. Target's deals for the big sale event have now been confirmed.
As far as Nintendo is concerned, there are a number of highlights. Super Mario Odyssey, Zelda: Breath of the Wild, and Mario Tennis Aces will be sold for $30 each for doorbuster deals. Other titles will also be on sale such as Crash Team Racing Nitro-Fueled for $15. We might as well mention that last year's Switch deal, which features the console and a copy of Mario Kart 8 Deluxe for $300, is back.
Here's a look at all of Target's gaming plans for Black Friday 2019: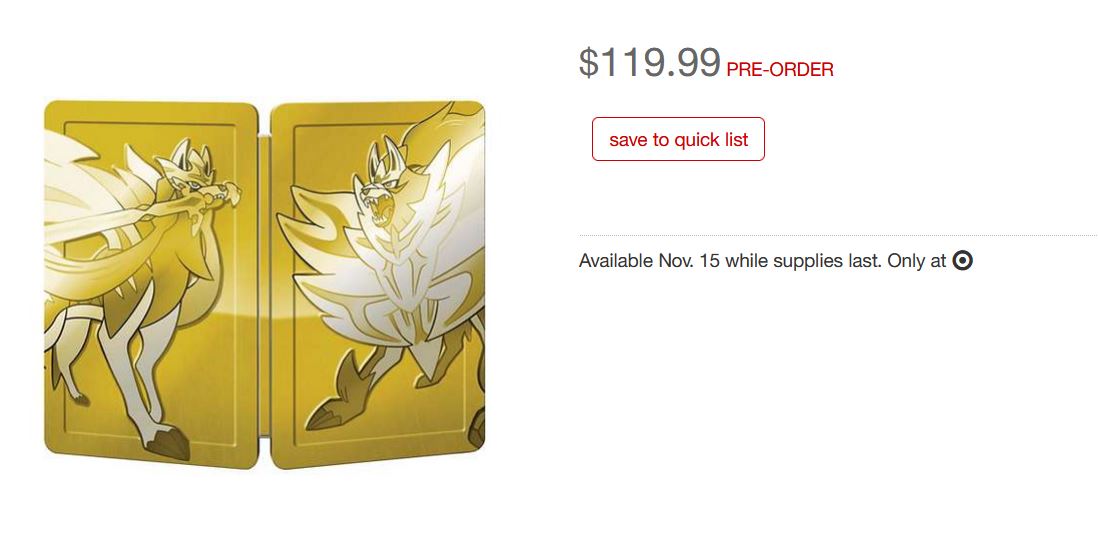 A few months ago, the Pokemon Sword/Shield Steelbook Double Pack was announced for Europe. As the name implies, it comes with both games and a special steelbook.
We didn't have any news about a North American release – until now. An upcoming Target ad shows that the retailer will be selling the Pokemon Sword/Shield Steelbook Double Pack exclusive in the United States. Pre-orders may open as early as this weekend.
Target is providing a special bonus with Luigi's Mansion 3 purchases. If you buy the game, you can receive the canvas bag pictured above. It will be offered while supplies last.
Luigi's Mansion 3 launches for Switch on October 31. Pre-order the game at Target here.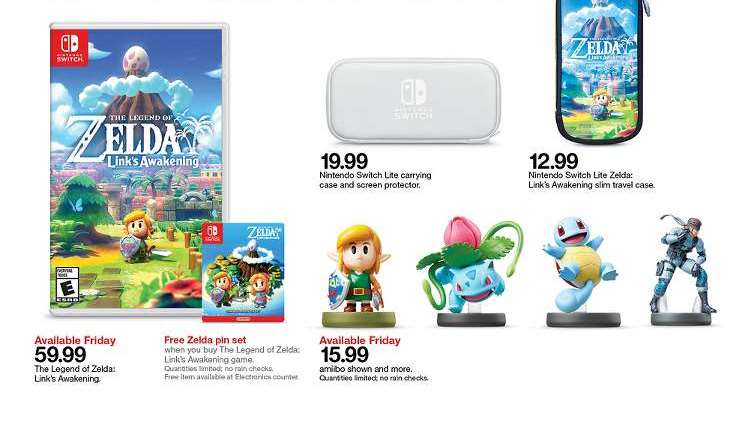 Target has revealed a purchase bonus for Zelda: Link's Awakening. If you buy the game, you'll receive a free pin set.
The Legend of Zelda: Link's Awakening launches for Switch on September 20. Nintendo will release the Switch Lite on the same day.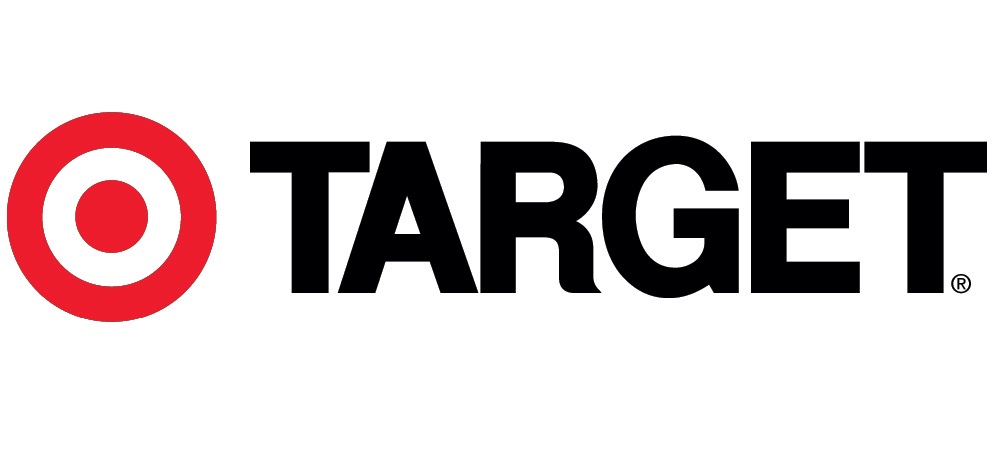 The holiday season is quickly approaching, which means that retailers are starting to prepare some deals. Target has had an annual tradition of hosting a buy 2 get 1 free sale, which will soon be happening once again.
Target's latest ad has leaked online showing that the big promotion is returning and most games will be included. However, there will be exceptions with unspecified Switch games. The ad does show the likes of Monster Hunter Generations Ultimate, Starlink: Battle for Atlas, Crash Bandicoot N. Sane Trilogy, Mega Man 11, and more.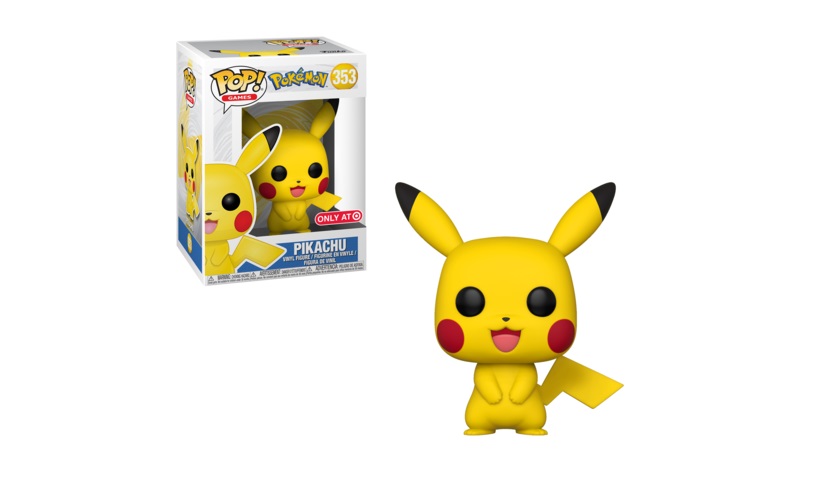 A couple of weeks ago, the Pikachu Funko Pop was announced. Target is selling it exclusively in the United States.
Those who are interested can now order the Pikachu Funko Pop from Target's website. The retailer has it in stock here. Pricing is set at $8.99.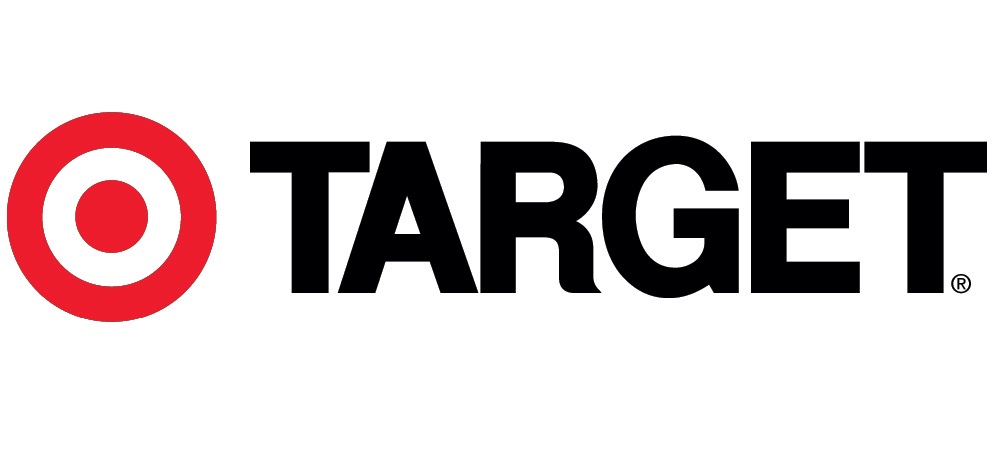 Target is running a new offer on 3DS games this week. A number of titles are included in a buy 1, get 1 50% off sale. Pokemon Ultra Sun/Ultra Moon, Metroid: Samus Returns, Fire Emblem Echoes, and many more are eligible.
You can find the sale page here. It should be live through June 16.