Cadence of Hyrule details – 25 remixed Zelda songs, Permadeath Mode, online Daily Challenges, more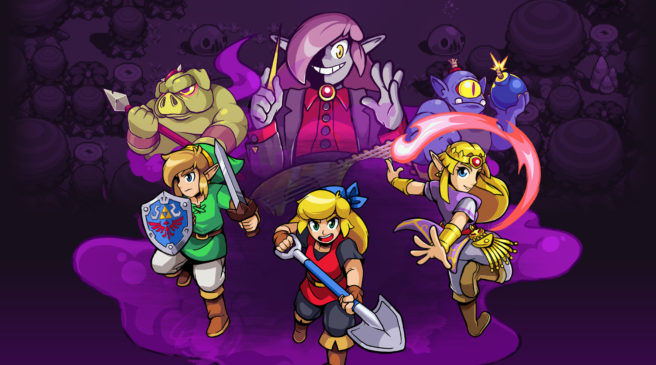 Nintendo has opened the official website for Cadence of Hyrule. In doing so, it has shared a bunch of new information about the game.
Here's the full rundown:
A rhythm action-adventure game

Save the legendary land of Hyrule in a game from the makers of Crypt of the NecroDancer, set to the world and music of the Legend of Zelda series in the Cadence of Hyrule ~ Crypt of the NecroDancer Featuring The Legend of Zelda ~ game – exclusively for the Nintendo Switch system.

Keep the beat
Outstep enemies and bosses in rhythmic combat.
Play as Cadence, Link, or Princess Zelda through a randomly generated overworld and procedurally generated dungeons.
Collect classic Legend of Zelda items and weapons and spells from Crypt of the NecroDancer.

Stay one
step ahead
Each beat is a turn, and each turn is a chance to move, attack, defend, and more.
Move to the beat of 25 remixed classic Legend of Zelda tunes.
Match your movements to the rhythm and strategically outstep each pixel-art enemy.

Near-endless
playthroughs
Think you can beat the game with just one life? We dare you to try Permadeath Mode.
Turn off the beats with Fixed Beat Mode to move freely and play strategically.
Every day is something new with the Daily Challenge, where online* players try for the best time.
You can access the official website for Cadence of Hyrule here.
Leave a Reply