Cadence of Hyrule – DLC Pack 2: Melody Pack out now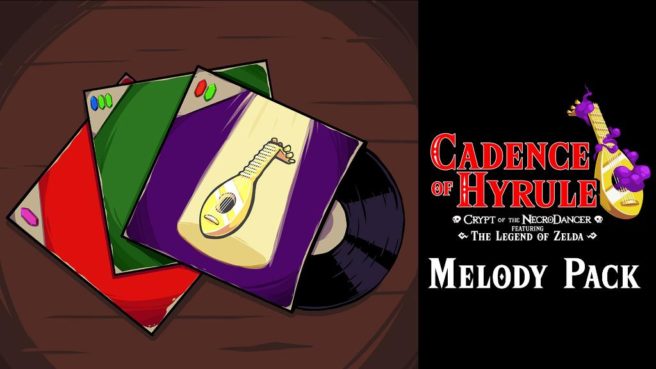 The next piece of DLC is now live for Cadence of Hyrule. Melody Pack, which features 39 new remixes from three different artists, can be purchased as individual content or through the season pass. The standalone DLC costs $5.99 while the season pass is $14.99.
Cadence of Hyrule's Character Pack dropped last month, and featured playable Impa, Shadow Link, and Shadow Zelda, as well as Frederick (the shopkeeper) and Aria (Cadence's grandmother) from Crypt of the NecroDancer. It also added an All Character Mode and Mystery Mode.
The last piece of DLC, Symphony of the Mask, is coming soon. It'll include a new map and songs with Skull Kid.
Leave a Reply