Can Nintendo's Switch lineup in 2022 beat 2017?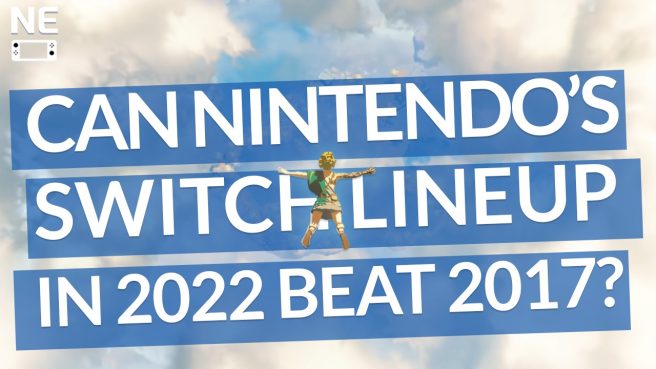 There's a new video in Nintendo Everything's channel!
Hi everyone! My name is Luiz Estrella and I will be producing content for Nintendo Everything. I hope that you guys like it!
Have you noticed that Nintendo's 2022 lineup is showing a lot of potential? In the last Direct, we had a good look at what's planned for next year, with big reveals like Kirby and the Forgotten Land and Bayonetta 3. Those announcements add up to a list that was already pretty good with games like Zelda: Breath of the Wild 2 and Splatoon 3. Reflecting on that, I was wondering if 2022 can beat one of the best years in gaming in recent memory: 2017. That's no easy task, but we have a good amount of evidence to believe that it could be possible.
Check out the video below to see my take on that topic.
Leave a Reply