Capcom leaks: The Great Ace Attorney collection, new Switch exclusive IP, Monster Hunter tidbits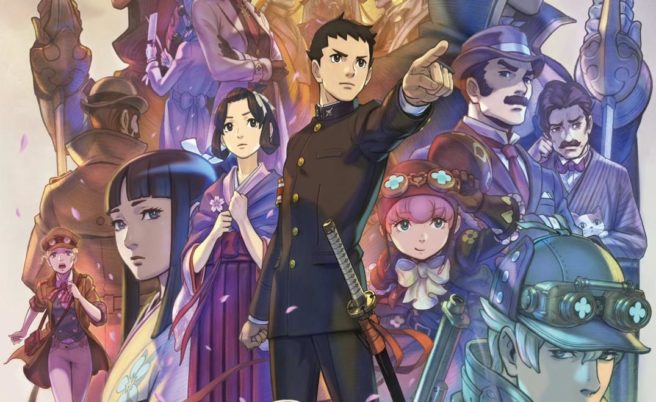 Update: More information has come out of the leak, specifically relating to The Great Ace Attorney. The big news is that localization appears to be in the cards. Plans are in place for English voices. To preserve the original Japanese culture, a screenshot in the presentation shows that evidence will remain in Japanese, but shows English subtitles.
---
Original: Earlier this month, Capcom suffered a network breach. The company said that the incident occurred "due to unauthorized access carried out by a third party". It seems that some information was lifted off of Capcom's servers, as information regarding future plans have now surfaced online.
Part of the leak involves a new Ace Attorney collection from Capcom. At the moment, we only know that The Great Ace Attorney and its sequel The Great Ace Attorney 2 are being brought to Switch. They'll be offered physically as part of a set with Phoenix Wright: Ace Attorney Trilogy in Japan. There's been no official announcement yet, so it's not clear if there are any plans for the west.
Another part of today's leak involves a mystery project codenamed "GUILLOTINE". Unfortunately, the only tidbit going around is that it's a Switch exclusive IP.
Finally, we have a bit of news concerning Capcom's upcoming Monster Hunter titles. For Monster Hunter Rise, demos are apparently planned for January and March, and the game will be releasing on PC later on. Monster Hunter Stories 2 is also getting a PC version, and it's targeting a June 2021 launch on Switch.
Leave a Reply