Cassette Beasts "Catacombs" update out now (version 1.2.0)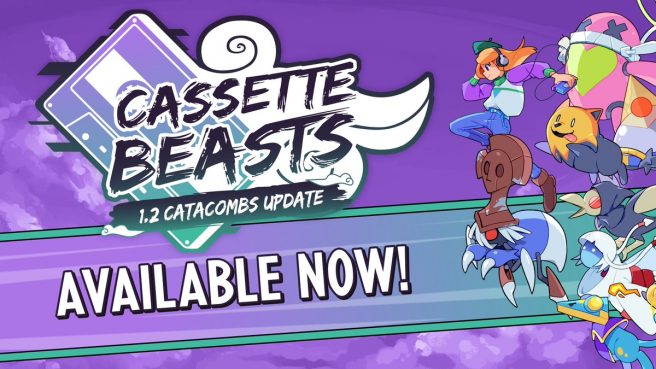 Starting today, Cassette Beasts players can access a brand new "Catacombs" update, which is marked as version 1.2.0.
This update includes a new hidden location, with players tasked with finding the Abandoned Mine. Also available are eight extra monsters – three are alternate remastered forms of existing monsters, four are brand new including the metal-type spider beast Ferriclaw, and one is a secret unique monster. That's along with ten new moves, including a new attack, several moves centered around new status effects, and four new passives.
Here's a trailer for the Cassette Beasts "Catacombs" update (version 1.2.0):
We'll mention that this isn't the only news for Cassette Beasts. Something in the works is online multiplayer – up to eight friends will be able to journey together. Also planned is support for trading tapes, battles against friends, and raids against Rogue Fusions.
Watch the official multiplayer announcement below.
Last but not least, the Pier of the Unknown expansion has been announced. Fans will have to wait for more details, but for now a teaser trailer can be found below.
Cassette Beasts is currently available for Switch via the eShop.
Leave a Reply