Castlevania producer Dave Cox leaving Konami
Announcing via twitter this morning, Dave Cox is leaving Konami. You may remember that Cox produced Castlevania: Lords of Shadow – Mirror of Fate for 3DS.
After having spent 17 years with Konmai Dave has stated that he is leaving "to do something I have wanted to do for a long time". He will reveal more details on his upcoming adventures after a break from the video-game industry.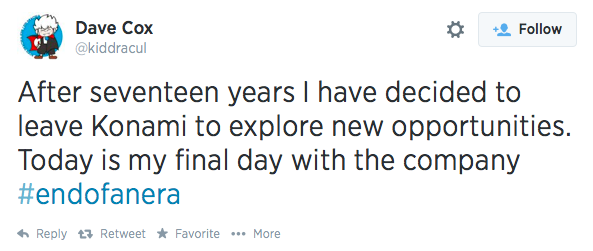 Leave a Reply