Castlevania season one seeing Blu-ray release in December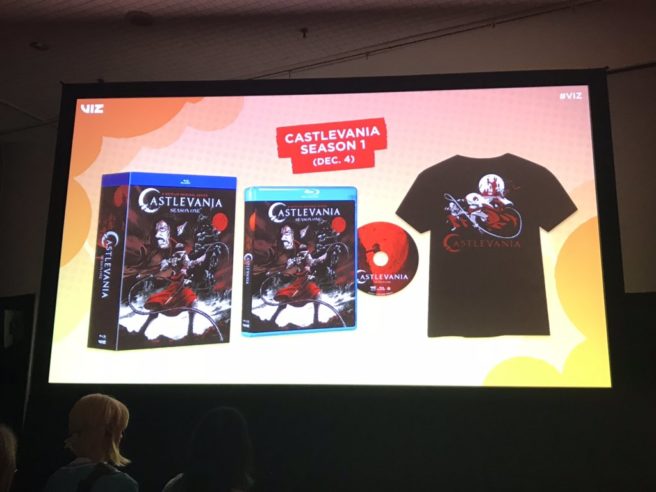 The first season of Netflix's Castlevania animated series is receiving the Blu-ray treatment. At New York-Comic Con today, VIZ Media announced plans to make it available on December 4.
Aside from the show itself, buyers will also be given a t-shirt as pictured above.
Pricing for the Blu-ray release is not yet known at this time.
Leave a Reply