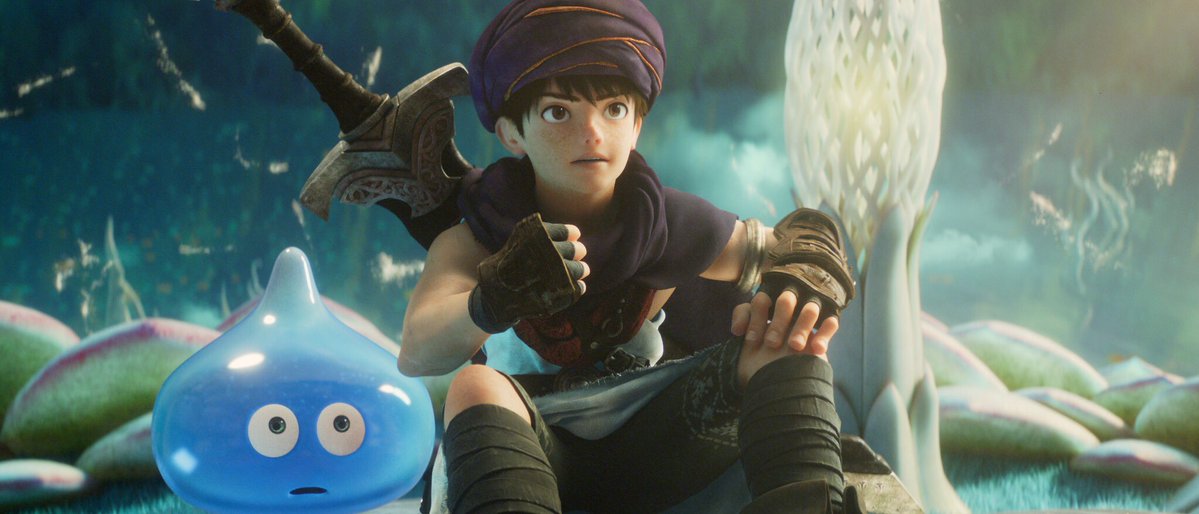 Dragon Quest: Your Story debuted in Japan last August. The movie was based on Dragon Quest V, Square Enix's RPG that first appeared on the Super Famicom in 1992 and later on DS in 2008 / 2009.
Thankfully, an English release of Dragon Quest: Your Story is in the cards. Netflix has updated with a listing confirming that it will have the film available to stream for subscribers next month.
Here's a brief description of the movie: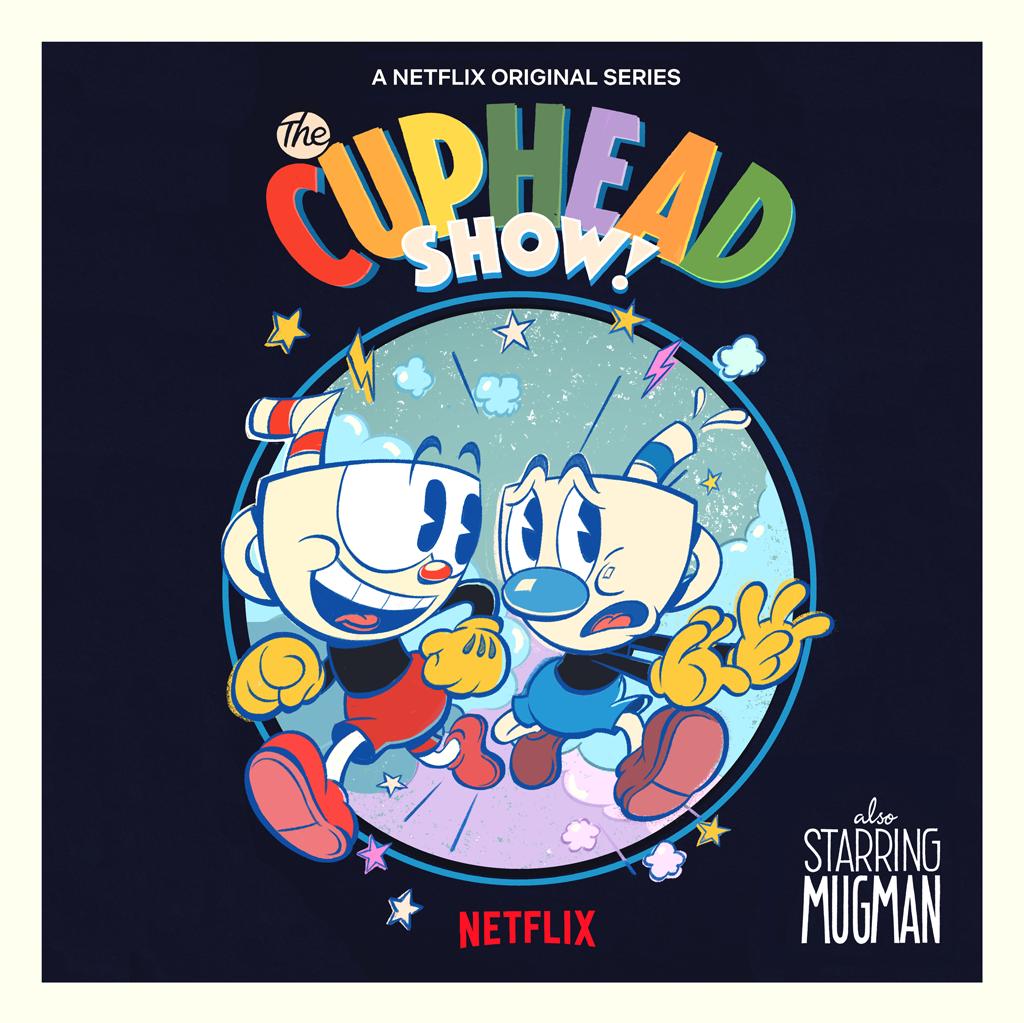 It's been announced that the critically acclaimed game Cuphead is getting a brand new animated show. Netflix will be producing the series.
Hollywood Reporter states that the show "will expand upon the characters and world of the game, which centers on titular hero Cuphead and his brother Mugman who make a deal with the devil in a high-stakes gambling match."
Aside from Netflix itself, King Features Syndicate is also involved. Chad and Jared Moldenhauer from Studio MDHR are executive producers. C.J. Kettler (Carmen Sandiego) will serve as an executive producer for King Features. Netflix Animation is handling its creation and is executive produced by Dave Wasson (Mickey Mouse Shorts). Cosmo Segurson (Rocko's Modern Life: Static Cling) will also be a co-executive producer.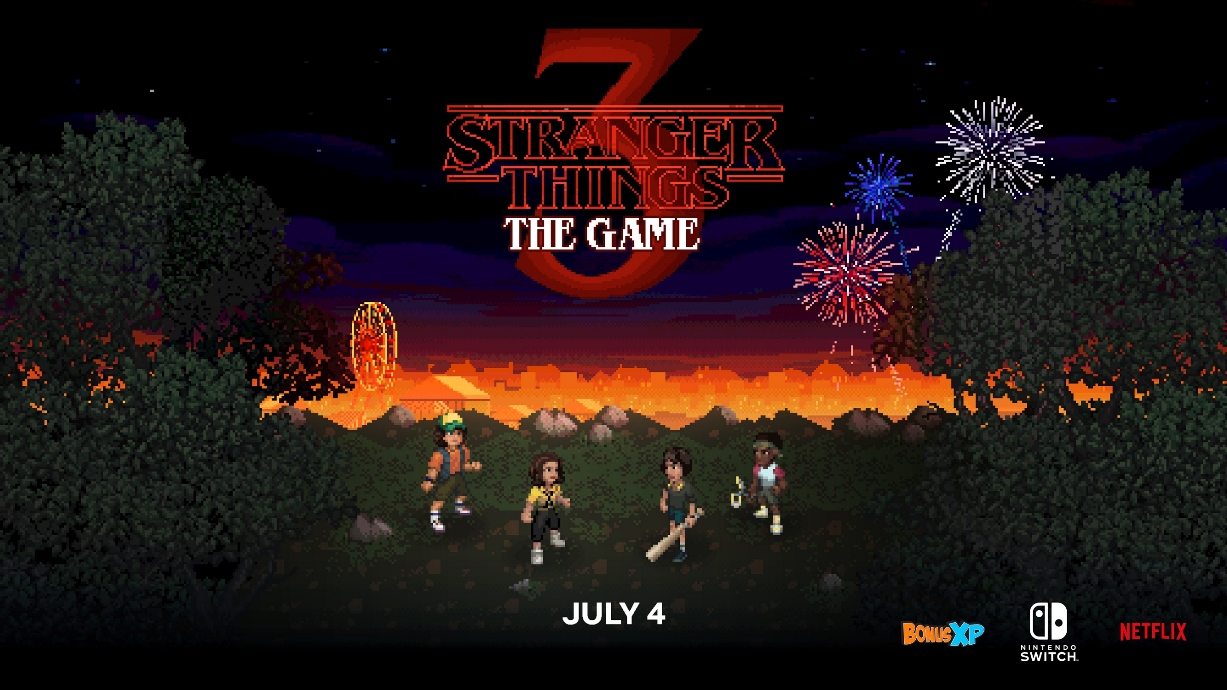 At least for now, Stranger Things 3: The Game and The Dark Crystal: Age of Resistance Tactics are planned as digital-only titles. However, this is likely to change in the future.
During a panel at E3 Colosseum, Netflix expressed significant interest in bringing out physical versions of its titles. "We're focused on digital delivery of the games, however we are also exploring a physical format for the games as well," the company said. "Nothing to officially announce but I would think that is a highly probable outcome".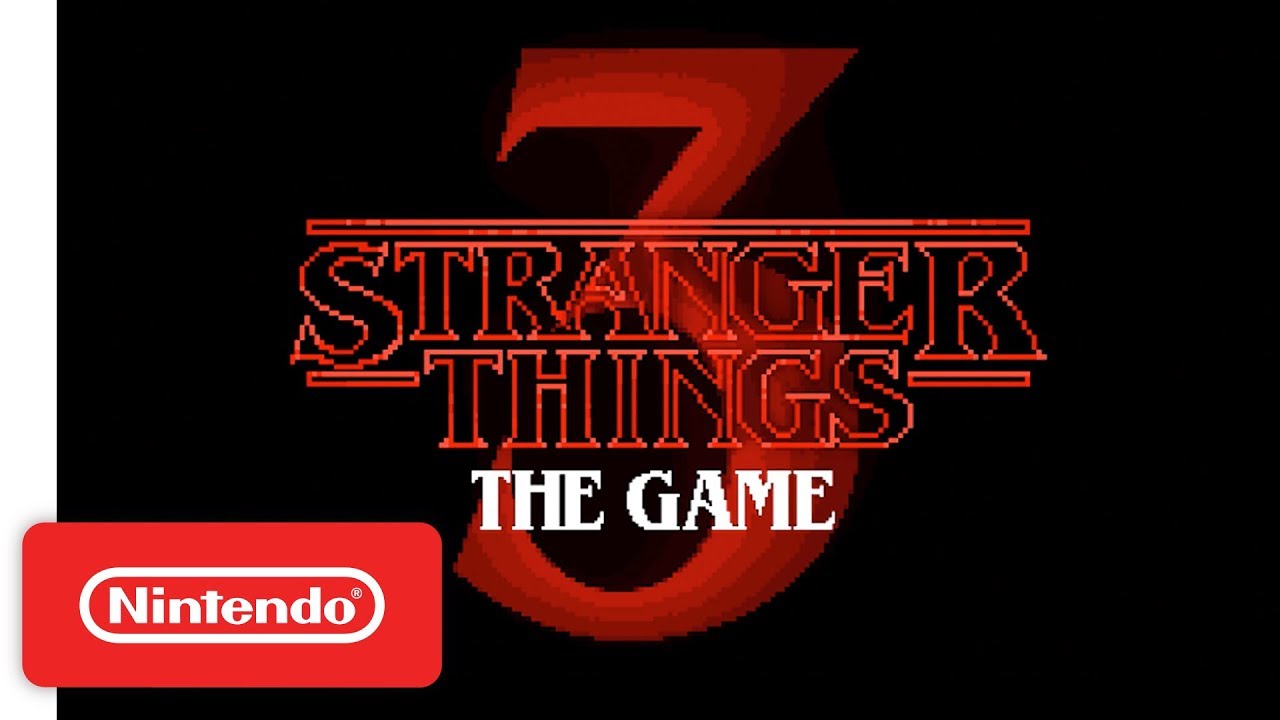 Netflix and BonusXP has come out with a new trailer for Stranger Things 3: The Game. Get a look at the video below.

https://twitter.com/NXOnNetflix/status/1113441105184415745

Stranger Things 3: The Game launches alongside the show's third season on July 4.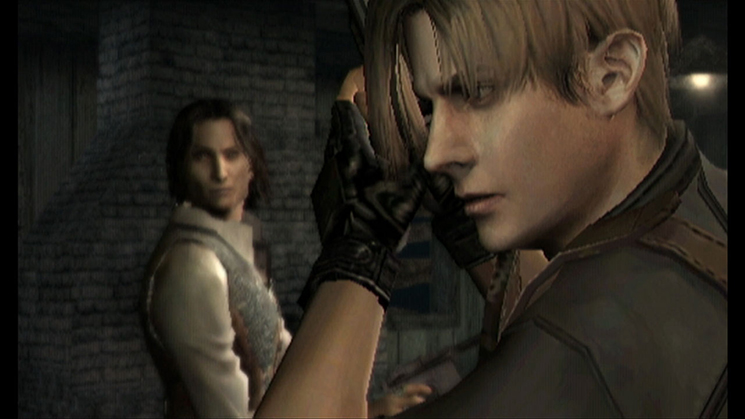 Deadline, which has accurately reported in happenings within the television and movie industry, is claiming that Netflix is working on a scripted TV series for Resident Evil. German production and distribution company Constantin Film, which is behind the Resident Evil movies, has been named as the studio involved. Netflix is apparently looking for a showrunner at the moment.
Deadline adds that "the plan is for the series to expand the Resident Evil universe and deepen the exiting mythology." It will "keep the basic premise, which also served as a setup for the movie franchise. The drama series will explore the dark inner workings of the Umbrella Corporation and the new world order caused by the outbreak of the T-virus." Fans can look forward to "all of Resident Evil's signature elements, including action sequences and 'easter eggs.'"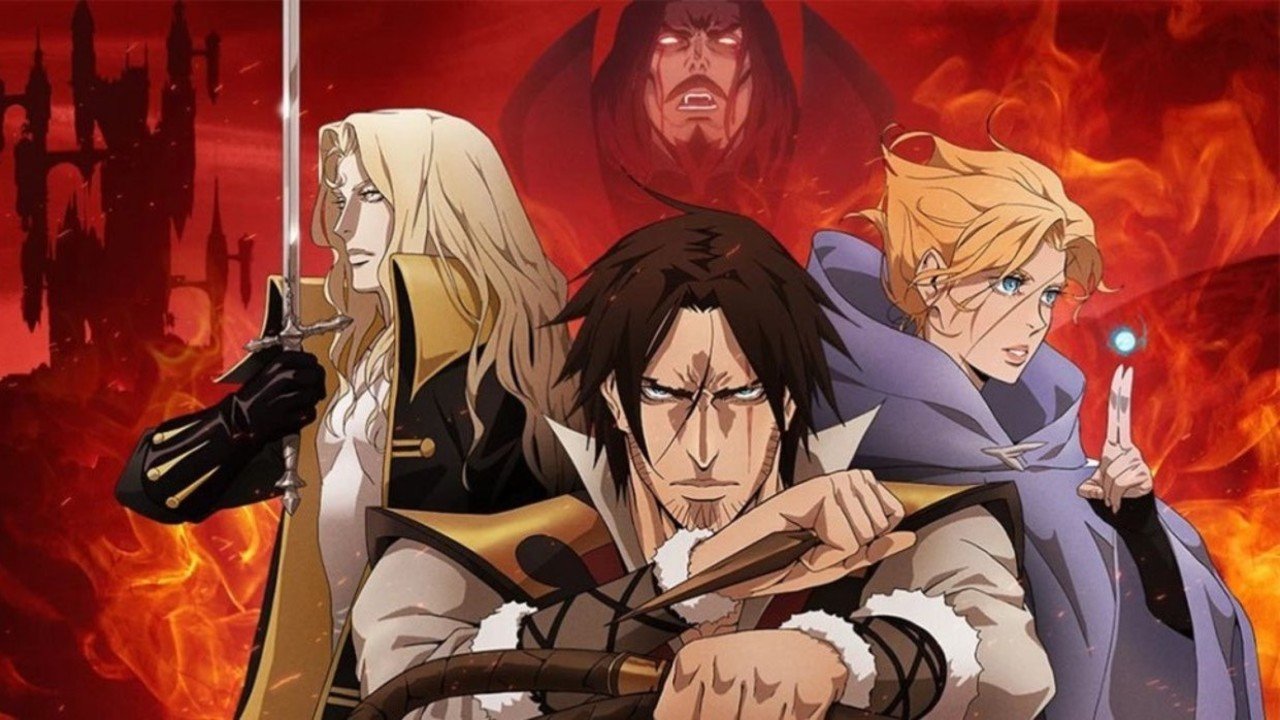 It's been officially announced today that the animated series for Castlevania on Netflix has been renewed for a third season. Ten new episodes are planned.
It goes without saying that Netflix has yet to announce a premiere date for the latest season. Castlevania's second season just dropped late last week.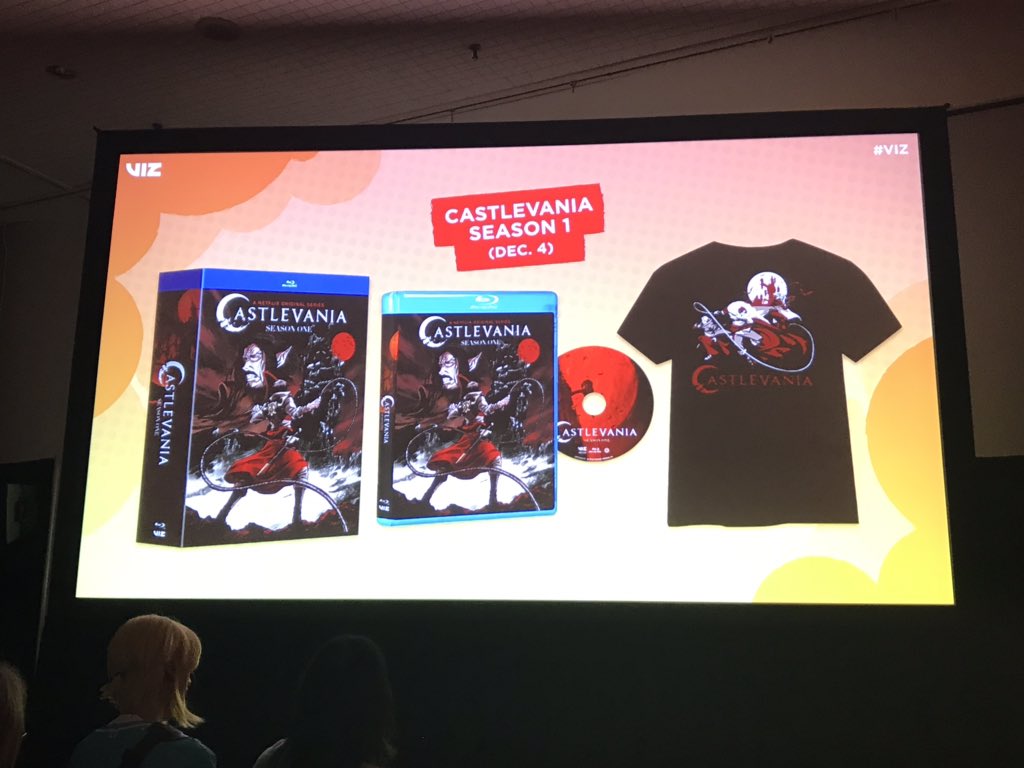 The first season of Netflix's Castlevania animated series is receiving the Blu-ray treatment. At New York-Comic Con today, VIZ Media announced plans to make it available on December 4.
Aside from the show itself, buyers will also be given a t-shirt as pictured above.
Pricing for the Blu-ray release is not yet known at this time.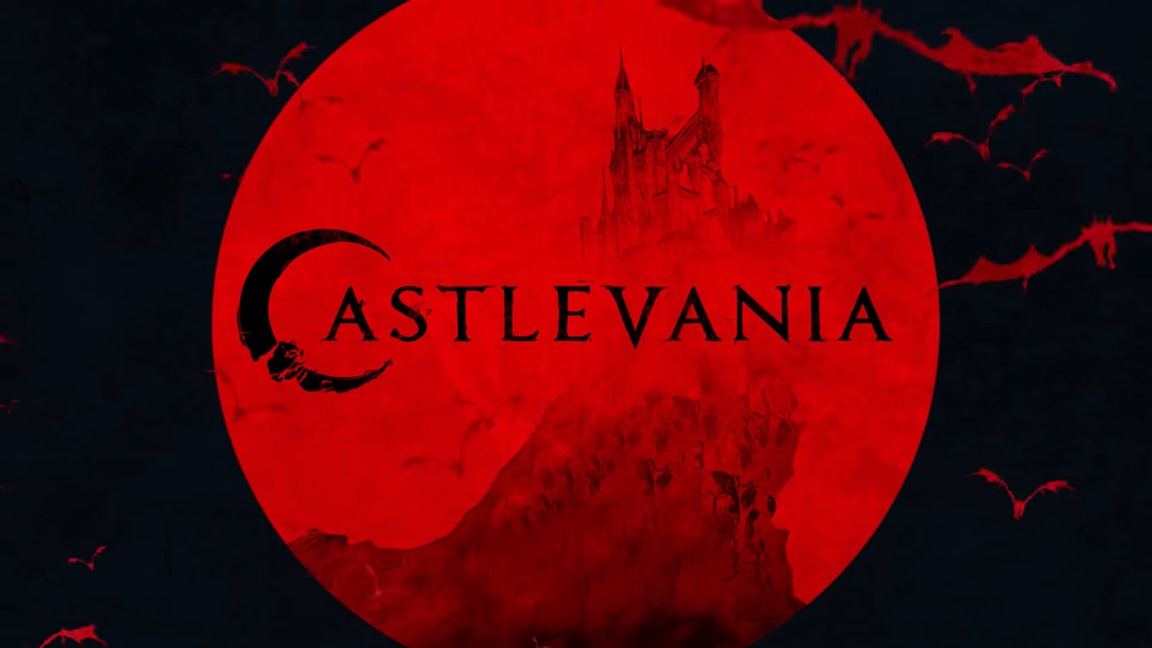 The first trailer is in for the next season of Netflix's Castlevania animated series. Take a look at the video below.
Castlevania season two will debut on October 26.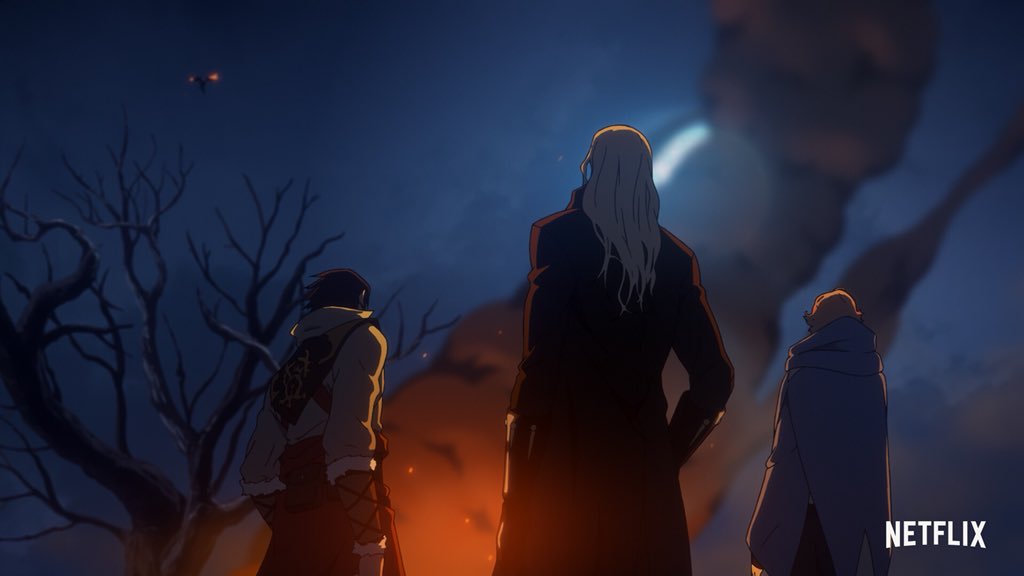 Netflix has finally announced a premiere date for Castlevania's second season. The animated series will return on October 26 worldwide.
As we've heard previously, the new season will contain eight episodes. That's double the amount of season one.
Though Netflix has yet to speak about it officially, Castlevania should be back for a third season as well down the road.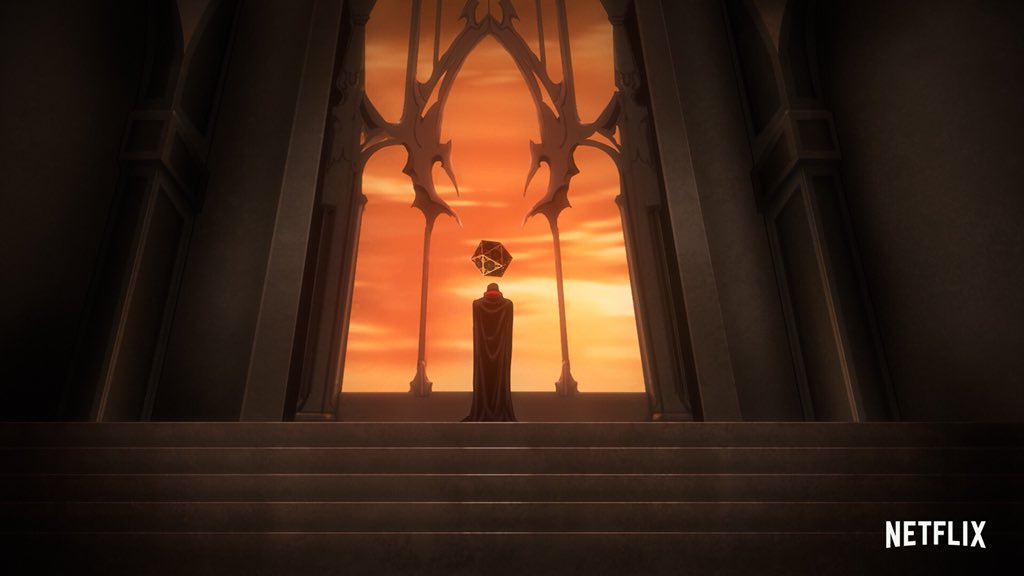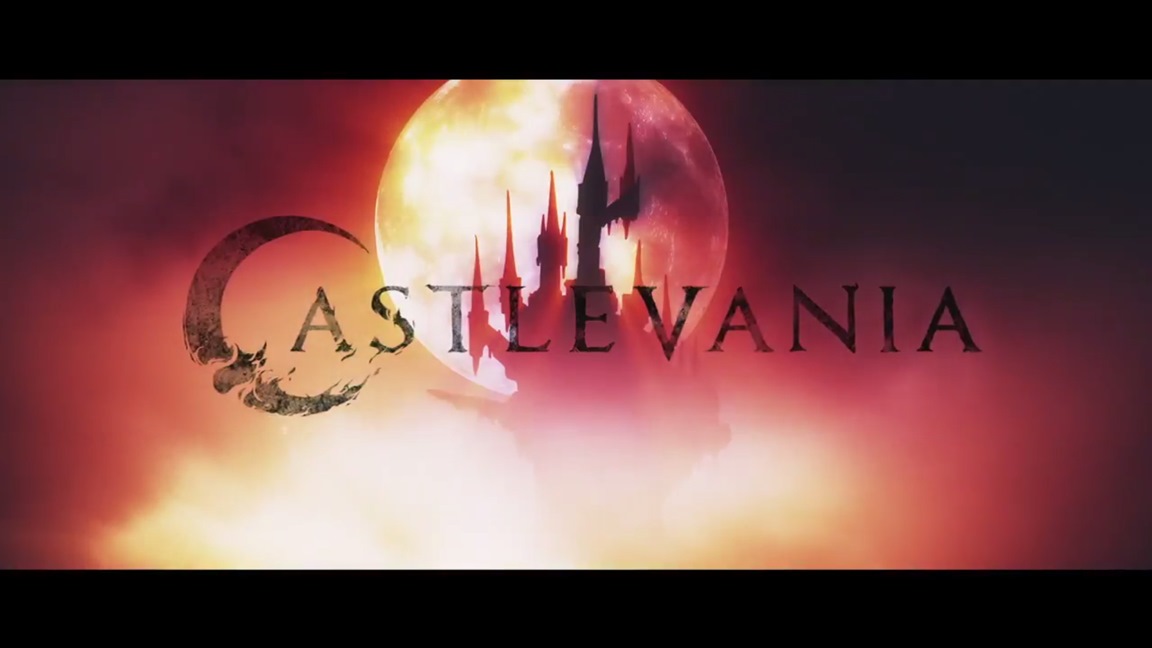 We've been waiting to hear more about the next season of Castlevania's animated series on Netflix. After all, it's been nearly a year since the first season premiered.
Writer Warren Ellis has at least provided a small update on Twitter. According to one of his messages, the second season will arrive "later this year." It's again confirmed that it will be comprised of eight episodes.
Despite the fact that the season season hasn't aired yet, a third season of the Castlevania animated series is happening.