Catherine: Full Body trailer showcases Persona 5's Joker to promote Switch port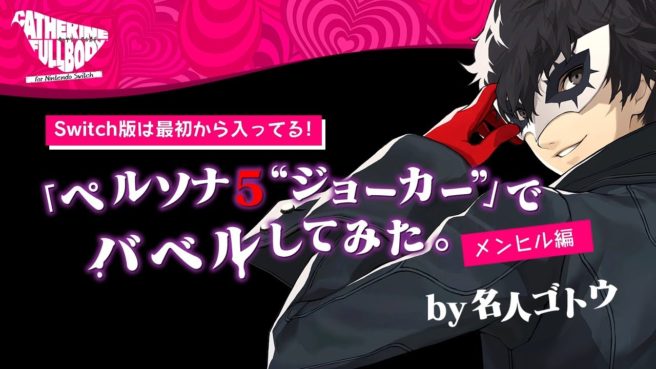 A new trailer has been released promoting Catherine: Full Body for the Nintendo Switch by showing a gameplay segment with Joker from Persona 5. In this video, Joker traverses a second area in the Babel challenge stage know as "Menhir."
Originally, the Persona 5 content in Catherine: Full Body was DLC, but it will be included by default in the Switch version.
It is interesting to note that while this video is meant specifically to promote the Switch version of the game, it uses PS4 gameplay footage. The full trailer is available to view below.
Catherine: Full Body launches on Switch on July 7, 2020 in the West.
Leave a Reply