Charlie Day, Mario movie's Luigi, says the film is "top secret"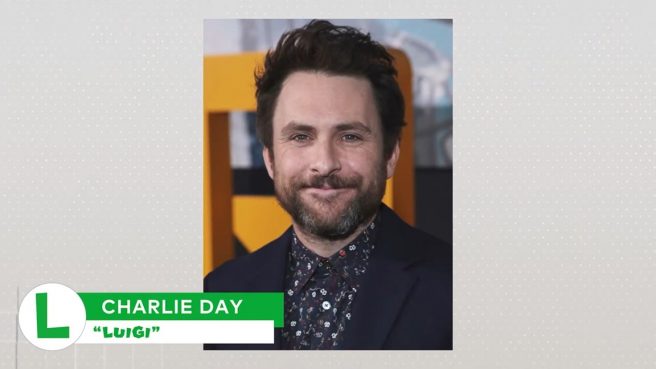 Charlie Day appeared on one of the latest episodes of Jimmy Kimmel Live and was asked about being involved with the upcoming Super Mario animated movie in which the actor is playing Luigi. Unfortunately, he couldn't say a whole lot.
According to Day, the movie is "top secret". It also looks like he's currently in the recording process as he had recorded lines that morning. Other than that, we learn that the actors are recording individually rather than together in a group.
The full exchange between Day and Kimmel regarding his involvement in the Super Mario Bros. movie as Luigi is as follows:
Aren't you doing the Super Mario Bros. movie right now?

Yes I am, yes I am!

You're playing Luigi.

I'm playing Luigi. In fact I was just recording that this morning and I'd love to tell you all about it but they are top secret with that stuff.

Is that true?

Absolutely! This is serious stuff!

Have you read through the whole script?

I know nothing!

For real?

I know nothing. I show up and they're like, "You say this and you say that." And it's all very funny and good. I walk out and there's like two guys in overalls with like hammers that are like, "Don't you tell nobody nothing about this Charlie! I swear to God, we're gonna get your kneecaps, we're gonna break your neck!"

You're Luigi! You're one of the brothers. They won't tell you? That's insulting.

You know, Mario's probably in the know. But they don't tell Luigi anything.

Do you guys record it together? Chris Pratt is Mario, right?

We do not, no. We go in one at a time.

Wow! They split you up.

Yeah, maybe they just don't trust me around Pratt.
You can also check out the brief discussion in video form below – it starts at 1:55.
The Super Mario movie is planned for a December 2022 debut. You can find information about the cast and more as part of the official announcement here.
Leave a Reply