Chex Quest HD coming to Switch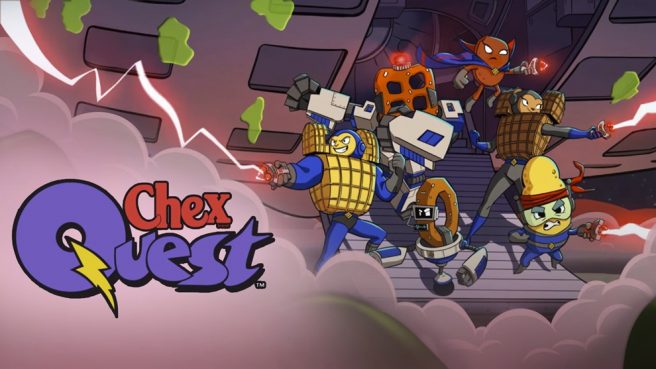 Chex Quest HD is heading to Switch, an eShop listing reveals. It's due out in just a few page as the store page has the title down for March 11, 2022.
Chex Quest, which originally released in 1996, isn't your traditional first-person shooter. You won't find much violence here, and the game was originally made by Digital Café to promote the Chex breakfast cereal. After receiving General Mills' blessing, the HD version initially debuted in 2019 with overhauled visuals in Unreal Engine 4.
Here's some additional information about Chex Quest HD:
Travel to the remote planet of Bazoik to free galactic citizens from the evil cereal-eating Flemoids!

Chex Quest HD is a modern, multiplayer remake of the classic 1996 FPS advergame of the same name.

The Intergalactic Federation of Snacks' outpost on the remote planet of Bazoik has been overrun by evil cereal-eating creatures from another dimension! These slimy "Flemoids" have taken the citizens of Bazoik captive, and it is up to you and the Chex Mix Squadron to free them. Thankfully, you have a handy array of "zorching" devices that can send these invaders back to their home dimension to succeed in your mission.

Key Features

– Play as one of 6 members of Chex Mix Squadron!
– In single-player or split-screen multiplayer mode!
– Save the galaxy from the nefarious Flemoid menace!
– Challenge your friends in PVP mode
We have a trailer for the game below.
Chex Quest HD will cost $4.99 on the Switch eShop.
Thanks to Jake and James McKee for the tip.
Source: Switch eShop
Leave a Reply