Children of Morta gets Paws and Claws charity DLC, free Treasure Pack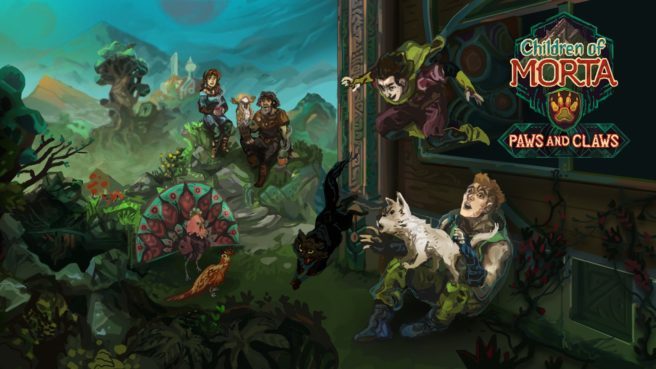 New content is available today for Children of Morta. Aside from Paws and Claws charity DLC featuring a partnership with Humane Society International, all players can access a free Treasure Pack update.
Here's the rundown of everything that's new:
In order to protect Rea's creatures with paws and claws — and beaks, wings, fur, or horns — the Bergsons' homestead will see an entirely new section added. Of course, caring for all these animals means new responsibilities for the family members, and looking after them will add to their daily routines, but the selfless and soothing presence of your various friends could be rewarding and affect the heroes in further battles. And that's not all — a bunch of freshly brewed items has been added with a free treasure update available for all players! Containing new relics, consumables, and divine graces — that could, for instance, spawn laser traps around you or protect the Bergsons' with breathing fire — there's a little something for everyone!

Paws and Claws DLC – key new features:

– Animal shelter system – adds a whole new section of the house!
– A herd of varied animals will visit the family's house – deer, fox, birds, and more.
– New mechanic – use treats to feed animals and look after them.
– New special animal-related boosts (XP Gain, Movement Speed, and more) available for the Bergsons'
– New home interactive events
– More than 100 new animations, big and small, showing you the life of your new animal friends!

Treasure Pack – free update features:

– 6 new Divine Graces
– 8 new Consumables: Talisman of Protection, Iron Hide, and more.
– 12 new Divine Relics: Burning Edge, Ferocious Shards, Wand of Protection, and more.
We have a trailer for Children of Morta's new Paws and Claws DLC below.
Source: 11 bit studios PR
Leave a Reply