Children of Morta gains free update on Switch, Ancient Spirits DLC revealed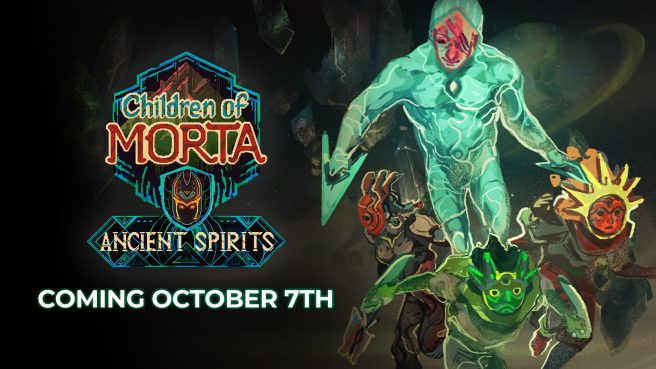 Support for the action RPG Children of Morta continues with a free update and upcoming Ancient Spirits DLC.
Today's update includes Consecration, a new objective added to the combat-focused Family Trials mode. Two full language localizations have been added as well including voiceovers in Persian and Japanese. The Japanese voiceover features the talented Takaya Hashi, who has previously worked on Naruto and Sailor Moon. Hashi acts as the game's narrator.
As for the Ancient Spirits paid DLC in Children of Morta, it will be available in just one week. It'll come with a new playable character and more.
Here's some additional information:
Parallel, albeit distinct lives, can sometimes bond and start a new life, resembling both of their natures. It all becomes clear with the arrival of a warrior with two spirits. This new character expands the established party of available warriors and is playable within the Family Trials mode. This newcomer's combat mastery and unique playstyle cannot be compared with the skills of anyone else in these lands.
A trailer for the DLC can be found below.
Children of Morta's paid Ancient Spirits DLC will set players back $4.99. It will be available to all players on October 7.
Source: 11 bit studios PR
Leave a Reply