Child's Mind coming to the Wii U eShop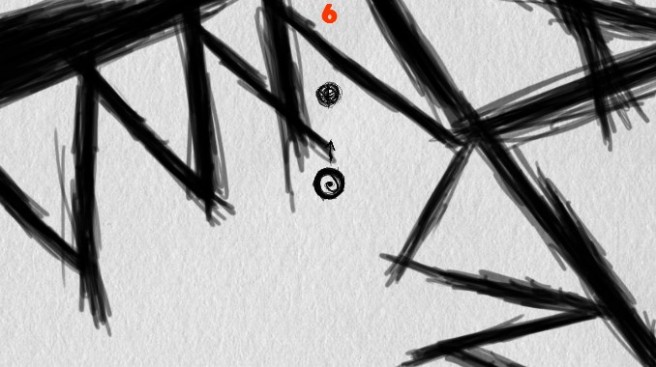 New indie developer Unit DTH has revealed its first Wii U game titled "Child's Mind".
Child's Mind is a physics-based puzzle game for the eShop. As shown in the shots below, the project features art of young children throughout the different levels. All art has been redrawn for the game.
The first batch of levels in Child's Mind are based on original art drawn in pencil and crayon by creator Christian Sanders' eight-year-old son. Additional level packs are planned that will be based on art from other children.
"All of the fonts and everything are meant to remind people of what it's like to be a child," Sanders said. "The menu for my son's levels is meant to be like the front of a refrigerator, the place that all parents proudly display their child's art."
In terms of gameplay, Sanders says Child's Mind is "akin to Marble Madness meets the gravity suit from Jetpack Joyride." Players control a small ball item and must collect two other items in order to progress through each level to the final gate – all while racing against the clock. Different things will happen when you collect these items. The level, for instance, may complete transform to reveal an obstacle that will hinder progression.
Unit DTH intends to make the controls of Child's Mind as simple as possible so that it can be easily approached and enjoyed. Players move left/right, and can control the gravity to an extent.
Child's Mind is targeted for release in Spring 2015. You'll find the first screenshots below.
Leave a Reply