Chris Pratt defends voices in The Super Mario Bros. Movie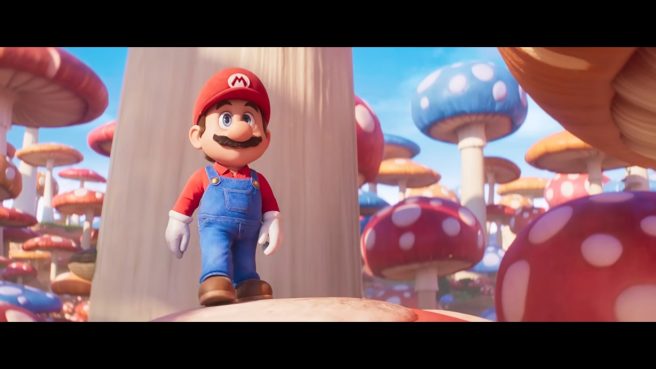 Chris Pratt has defended the voices featured in The Super Mario Bros. Movie, asking those that are criticizing performances to "watch the movie" first.
Pratt, who voices Mario in the film, said the following in an interview with ExtraTV:
"You know, come watch the movie. Go watch the movie and then we can talk. I really think that once you've seen the movie – you know what, in all honesty, I think you probably need to watch it twice. I think that in all honesty though is that this is a passionate fanbase and it makes sense. I understand, I'm part of it. This is the soundtrack to your youth. You don't want someone to come along and cynically kind of destroy it as a cash grab with a movie. I fully understand that, you do not want that to happen, and there are so many hearts and souls and minds dedicated to making sure that didn't happen."
Seth Rogen has also weighed in on his performance as Donkey Kong. While some have said that Rogen merely sounds like he usually is, it seems that this is what he was going for.
Rogen said in an interview with ComicBook:
"I was very clear, I don't do voices. And if you want me to be in this movie, it's gonna sound like me and that's it. And that was the beginning and end of that conversation. I was like, 'if you want Donkey Kong to sound a lot like me, I'm your guy'. But it did seem to work, you know. I think in the film and in the game I think all you really know about Donkey Kong is that he throws barrels, and he does not like Mario very much. That's honestly kind of what I ran with – this idea that he hates Mario, that they have an adversarial relationship, that he's annoyed by him, that he doesn't want to be stuck with him, that he wishes he was on this adventure without him. To me that was funny and that was kind of the root of the character, and it was born out of the mythology of the games."
Most of the cast is hopeful that there'll be more films to come out of The Super Mario Bros. Movie. Pratt said to ExtraTV that "it honors the world of Mario and it's very promising as to what we could expect over the next 10 years, like an entire universe of these types of movies." Rogen, meanwhile, feels that a Donkey Kong movie "would be fun" – as he mentioned to ComicBook. Finally, Luigi voice actor Charlie Day also told ComicBook that he's very much interested in making a Luigi's Mansion movie.
Leave a Reply