Clive 'N' Wrench confirms US physical release, Christmas trailer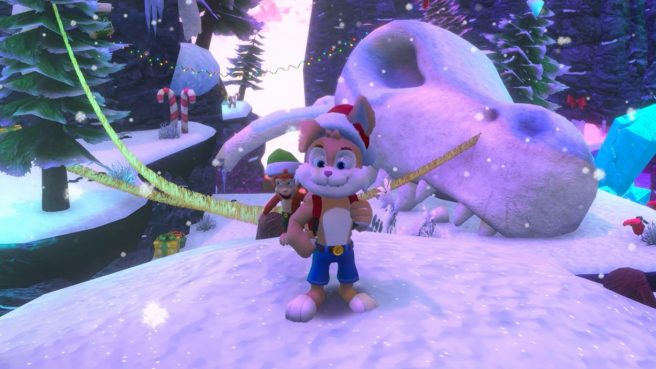 Numskull Games has shared the latest on Clive 'N' Wrench, including news about a physical release in North America plus a Christmas trailer.
A boxed version was already planned for Europe, but the same can now be said for the United States and Canada. PM Studios will be distributing the game at retail outside of Europe. Standard and collector's editions will both be sold on Switch.
Outside of the physical release news for North America, a new Christmas trailer for Clive 'N' Wrench is in. The video showcases Iceratops, a prehistoric winter wonderland featuring enemies like imps and dino skeletons. This area mixes Christmas cheer and the demise of the dinosaurs, and players will be tasked with collecting all of the pocket watches and Ancient Stones the world has to offer. Players will also meet Father Noelephant and help reunite him with his missing presents.
Here's the new Christmas trailer for Clive 'N' Wrench:
Clive 'N' Wrench launches both physically and digitally for Switch in February 2023.
Source: Numskull Games PR
Leave a Reply