Collectible Badge Center updated to version 1.2.0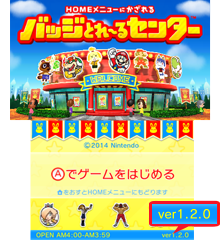 Nintendo has updated Collectible Badge Center to version 1.2.0 over in Japan. Today's patch includes the latest general improvements, but a couple of features have been added as well.
First up are the Badge Cases. These items allow users to organize up to 1,000 badges into each case. Up to 100 cases are supported.
Aside from Badge Cases, Nintendo is also adding in a prize for Practice Mode. Players can now obtain a Free Play Practice Badge, whereas in the past it was only possible to nab a ticket that could be used for three free plays.
Leave a Reply