Company of Heroes Collection announced for Switch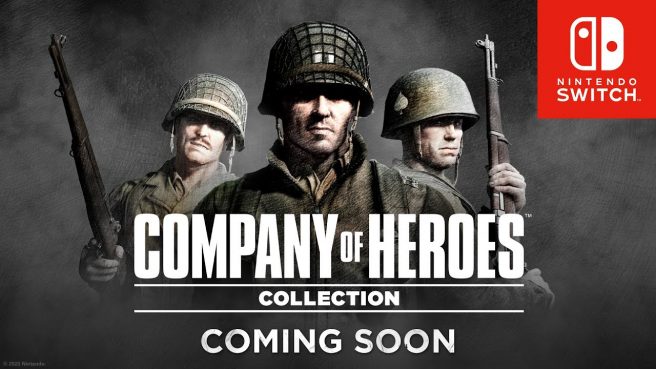 Today, Feral Interactive announced that the studio is developing Company of Heroes Collection for Switch. A release is planned for this fall.
Company of Heroes Collection includes the base game and both expansions – Opposing Fronts and Tales of Valor. It will be single-player only at launch, but a post-release update will add multiplayer.
Read more about the title in the following overview:
Company of Heroes Collection marks the console debut of the game that redefined real-time strategy, bringing with it epic campaigns based on the liberation of France by Allied forces in World War II. From the daring beach assaults of D-Day and on into the Battle of Normandy, players will command both Allied and Axis forces in an action-packed offering which includes both the base game and its two expansions — Opposing Fronts and Tales of Valor — in one storming package.

With a bespoke user interface and controls designed for play on Nintendo Switch, the full battlefield will be under the player's command. Intense tactical combat takes place across 41 squad-based missions, with moment-to-moment encounters shaping the course of each battle. A customisable Skirmish mode is also included, with unique factions, multiple game modes and a wealth of maps, offering enormous replayability and rewarding bold experimentation.
We have the first trailer for Company of Heroes Collection below.
Leave a Reply