Coromon secures March release date, new trailer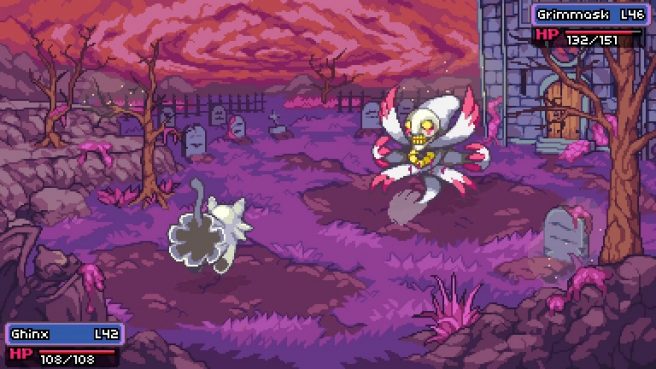 Coromon, the modern monster taming game from publisher Freedom Games and developer TRAGsoft, now has a release date. The two sides confirmed today that it will be reaching Switch on March 31.
Coromon was confirmed for Switch last June. When the news was shared, it had a vague 2022 launch window at the time.
Read more about Coromon in the official overview below.
Set off on an unforgettable adventure as a young apprentice Coromon trainer. Journey across the Velua region collecting fearsome yet adorable creatures with the latest creature catching technology from the brilliant scientist, Lux Solis. Along the way, stop a shady organization from releasing the dark power of legendary Coromon Titans upon the world.

Trek across numerous locals brought to life with beautiful pixel art to assemble a squad from more than 120 Coromon composed of various types like sand, magic, foul, heavy, air, poison, among many others. Fight in tactical battles through puzzle-filled dungeons, roadside brawls, and multi-stage boss fights against the six legendary Titans threatening the Coromon's way of life. Return to the Trainer Hub after each battle to nurse the squad back to health before setting off once more. Grow and individually customize each Coromons' stat pool to create the perfect dream team for either casual or competitive play.

Enjoy the way you want to play with the use of three open save slots to endlessly experiment with different Coromon strategies and select between four distinct difficulty modes, including a built-in, fan-favorite "Nuzlocke" option. Craft a capable trainer at the start of their Coromon journey with a wide selection of physical and fashion options. Take an enlightening personality test that matches trainers with the perfect starting Coromon partner, or just pick the coolest looking one.
We have a new trailer accompanying today's release date news for Coromon below.
Coromon will be sold for $19.99 on the Switch eShop. English, French Italian, German, Spanish, Portuguese (Brazilian), Russian, Japanese, Korean, and Chinese (Simplified) language support will be included.
Visit the official site here.
Source: Freedom Games PR
Leave a Reply