Corpse Party 3DS – voices retained, game isn't censored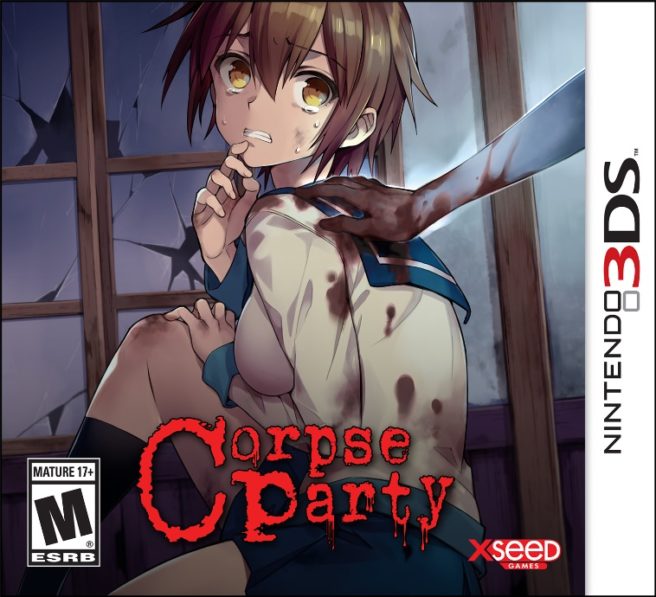 XSEED made a big Corpse Party localization announcements yesterday, including the news that the 3DS game is scheduled for a summer launch in North America. The publisher has since put up a Tumblr post clarifying certain aspects of the release and more.
First, XSEED shared the following about retaining all voices and avoiding censorship:
– Worry the First: The 3DS version has no voice-acting, right?

Wrong! The 3DS version is fully voiced, utilizing the exact same Japanese-language voice recordings as the PSP version of the game, in all their 3D binaural glory. I think the origin of this rumor may have been the four 3DS-exclusive Extra Chapters – new content created specifically for this version of the game. These four Extra Chapters are not voiced (save for flashbacks to other parts of the game), but every other Chapter and Extra Chapter is, with not a single voice file from the PSP version missing or unaccounted for.

– Worry the Second: The 3DS version has to be censored, right?

Nope! All versions of Corpse Party released by XSEED Games are presented to you with no content removed or altered whatsoever (save for the small handful of sniggly things we had to change for legal reasons, like a Nokia ringtone). The ESRB M rating exists for a reason, after all, and our M rating for Corpse Party 3DS has already been secured.
You can find XSEED's full post here. If you're a Corpse Party fan, it may help you decide between the new 3DS / PC versions and the old PSP title.
Leave a Reply