Crysis 2 Remastered and Crysis 3 Remastered Switch gameplay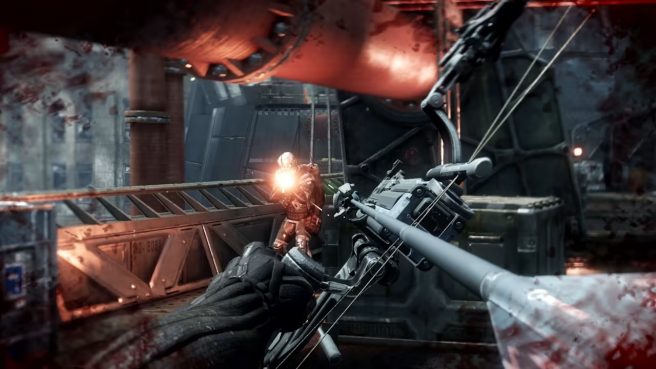 If you're curious as to how Crysis 2 Remastered and Crysis 3 look on Switch, you'll want to check out some newly-released gameplay. A couple of videos have emerged showing off both titles.
Here's an overview of the two games:
Crysis 2 Remastered

Relive the legendary single-player campaign from the classic first-person shooter, Crysis 2, optimized for today's hardware in Crysis 2 Remastered.

Following the events of the groundbreaking original Crysis, aliens have returned to a world ravaged by climate disasters. As the invaders lay waste to New York and begin an assault that threatens the total annihilation of humankind, only you have the technology to lead the fightback. Playing as a super-soldier equipped with the upgraded Nanosuit 2.0, you must adapt to the battlefield using its game-changing Stealth, Armor, and Power abilities. Customize your Nanosuit and weapons in real-time and unlock incredible new powers as you battle for humanity's survival.

Crysis 3 Remastered

Experience the single-player experience from the iconic first-person shooter, Crysis 3, optimized to take advantage of today's hardware in Crysis 3 Remastered.

In Crysis 3 Remastered, the fate of the world is once again in your hands. Returning to the fight as super-soldier Prophet, wielding a powerful auto-loading Predator Bow that fires electric, explosive, and carbon arrows, take on new and old enemies that threaten the peace you worked so hard to achieve. The search for the alien Alpha Ceph continues, but now you must also expose the truth behind the C.E.L.L. corporation, which has turned New York City into a sprawling urban rainforest sheltered by a giant nanodome. Equipped with your legendary Nanosuit, you must assess, adapt, and attack as you choose your path and fight through seven distinct districts. Decimate your opponents in a blaze of brute force using the Nanosuit's superior technology, or use stealth to achieve your goals and become humanity's silent savior. There's no wrong way to save the world.
View the Crysis 2 Remastered and Crysis 3 Remastered Switch gameplay in the video below.
Crysis 2 Remastered and Crysis 3 Remastered are both currently up on the Switch eShop. Limited Run Games has confirmed plans to make a physical version of Crysis 2.
Leave a Reply