Crysis Remastered boxart, and a note on the physical release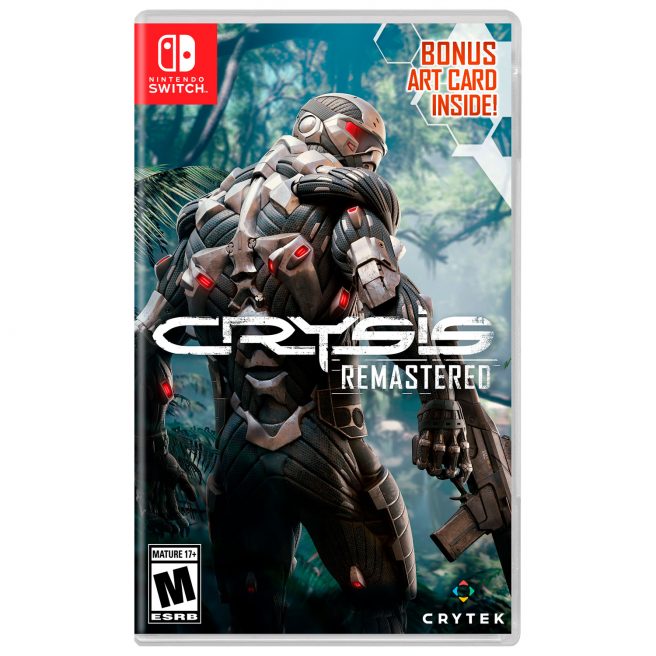 After the physical version was announced for Switch yesterday, the boxart for Crysis Remastered on Switch has emerged. You can check out the design above.
Crysis Remastered is confirmed to be arriving on Switch physically this fall. Best Buy Canada lists a September 28 date, though it's unclear if that's just a placeholder.
There is just one other aspect to keep in mind for this physical release. Crysis Remastered Trilogy will be out on Switch later this year, and at least for now, it'll be digitally only. The physical version of Crysis Remastered on Switch only includes the first game. It's unclear if and when the other two entries will be distributed in a boxed format on Nintendo's console.
Following up on that, Crysis Remastered is listed for $50 CA (about $40 USD) on Switch at Best Buy Canada. Meanwhile, PlayStation and Xbox will have the entire trilogy at retail for $60 CA (about $50 USD). Some won't mind that, but it's just something to consider.
Thanks to Jes T for the tip.
Leave a Reply