Darksiders 3 Switch boxart, pre-orders open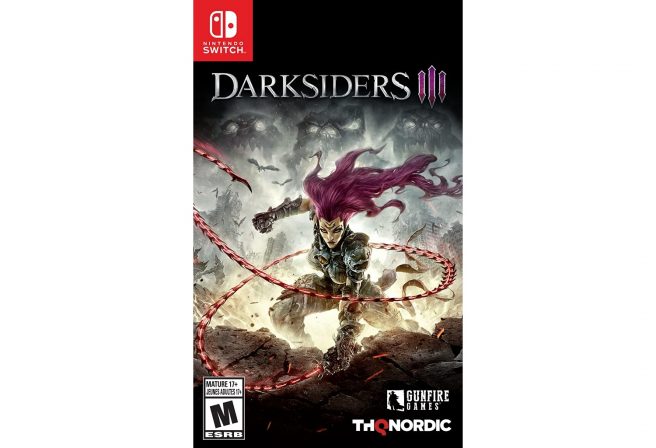 We'll be seeing Darksiders 3 on Switch just a few weeks, and retailers have now started to post their listing with pre-orders and more.
First up, we have a look at the official boxart above. Perhaps unsurprisingly, the same key art is used here as was featured for other platforms.
As for Darksiders 3 Switch pre-orders, those in the US can reserve the game at Amazon or GameStop (it's not up on Best Buy just yet). For those in Canada, Amazon has it here. Finally, Amazon UK is taking reservations here.
Darksiders 3 was finally confirmed for Switch in August. The game continues the overall feel and story of the previous two titles, but now stars Fury – the last of the Nephilim and a Horseman of The Apocalypse. You'll be hacking and slashing throughout the action adventure title – which also contains a fair share of puzzles – as you fight to dispose of the Seven Deadly Sins. The game's world "is presented as an open-ended, living, free-form planet Earth, dilapidated by war and decay, and overrun by nature."
Darksiders 3 launches for Switch on September 30. We have more on the game here.
---
Nintendo Everything is a participant in the Amazon and GameStop affiliate programs. The website may receive a partial commission through orders placed with these retailers.
Leave a Reply