Dawn of the Monsters update out now (version 1.1), patch notes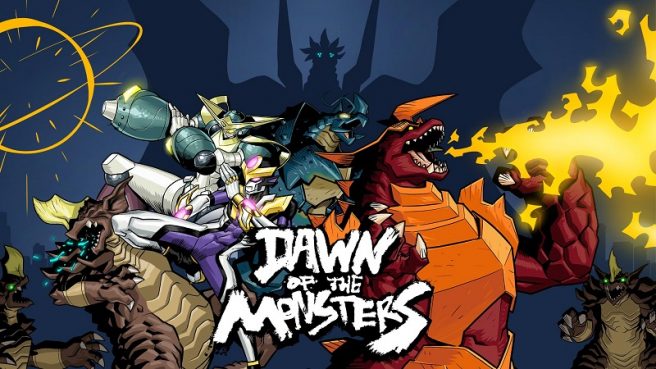 WayForward and 13AM Games have prepared a new 1.1 update for Dawn of the Monsters.
The patch is pretty notable, as it comes with new features like rumble, Performance Mode, and single Joy-Con mode. There's also an internal challenge system, Restart Mission button, and more.
The full patch notes for the Dawn of the Monsters version 1.1 update are as follows:
Added internal challenge system! View your currently unlocked challenges in the Main Menu!
Added a Restart Mission button! No more backing out all the way to the Command Center just to start a level over!
Added a warning popup in the Chat menu explaining that chats expire
Adjusted some text visuals for readability
Fixed an issue where the loot pool would pull from historical best instead of your actual mission results
Added Health readout to the inventory
Updated the credits
Fixed Monster Mash description
Fixed an issue where the training grounds wouldn't fully refill your rage if you have more than 5 bars
Fixed display issues with telegraphs in Agnitor's fights

Nintendo Switch

Added rumble! Now you can really -feel- like a giant monster
Added Performance Mode! Supercharge your Switch with slightly reduced resolution for a beefed up framerate and increased responsiveness!
Added single Joy-Con mode for multiplayer on the go
All players on Switch can access the new 1.1 update for Dawn of the Monsters now.
Leave a Reply