Dead Cells receiving "Who's the Boss?" update on Switch soon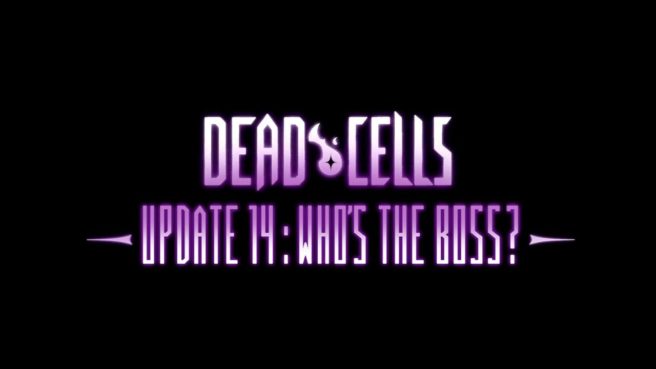 The roguelike Metroidvania action platformer Dead Cells is getting another update on Switch. Update 14, otherwise known as the "Who's the Boss?" update, will be live soon and includes new weapons, enemies, and more.
Here's some additional information:
Five of the seven new weapons are thematically tied to the bosses you will encounter in the latest version of Dead Cells, with one being the (no spoilers!) and the seventh being a mystery weapon players will (finally!) be able to wield. Each of the six new mobs joining the Dead Cells family are also thematically tied to the bosses which should delight and possibly frustrate players as each is encountered, learned and defeated.

Also joining the Who's the Boss update are several quality of life improvements and plenty of community suggestions for balance, including; tweaking the color scaling of a few items, and a couple of bestiary changes designed to reduce unfair death induced rage. Level Design and Graphics/UI also see some minor changes to assist players and a solid amount of minor bug fixes are listed in the full patch notes, which can be found here: https://dead-cells.com/patchnotes.
And a gameplay video:
Source: Motion Twin PR
Leave a Reply