Dead Cells updated on Switch, adds 30 FPS option and more as dev works on frame rate issues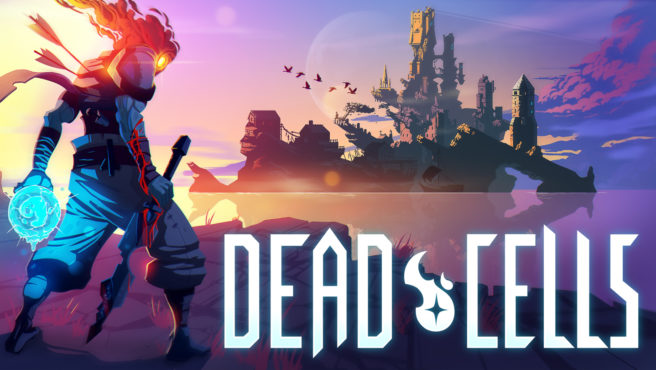 Dead Cells has received a new patch on Switch as Motion Twin begins to address some frame rate issues.
Once the patch is installed, a 30 FPS option will be available. Motion Twin says it's intended for those who are "particularly sensitive to frame rate issues". It's more of a "band-aid solution" as the team works on bigger fixes.
Here's the full rundown of the new Dead Cells update from Motion Twin:
It's been totally incredible to see the response from the Nintendo community to our little RogueVania game, we're blown away with the love that we've been getting, so thank you all!

Having said that some of you have noticed that there were some frame rate issues with the game. We were listening and waiting to hear your feedback and we haven't been sitting around doing nothing (well, a little bit, we took some time off after we finished the game). So today we'd like to release our first SMALL patch that is aimed at fixing the issues that you guys have highlighted for us.

This version gives you an option to revert to 30FPS if any lack of smoothless is a real problem for you, this might help if you're particularly sensitive to frame rate issues, but it's a band-aid solution while we work on the big fixes. You can do this through the options of the game.

You can now choose to use the pixel font that a lot of PC players seemed to like quite a bit.

We've fixed the daily challenge counter! So now you'll finally be able to unlock the items related to that… Sorry about that!

You can now rebind the button used for "Leave/Get back in body". If you don't know what I'm banging on about, keep playing, you'll find out soon :p

On the more technical side:

– We changed the way the music is loaded in the game, which was causing some lags.
– The camera should no longer go flying off to who knows where is there is a lag.
– We found a few little things that had escaped our bug hunting in the "outside" levels and fixed them.
– A bunch of other random stuff my developer tells me I'm too jet lagged to understand.

Now, as we discussed during our AMA on r/NintendoSwitch this is just the first go, it's the quick stuff we could get out right now. We're still working on building a new driver for the game and doing some fundamental highly technical work on a few things (like our garbage collector if you're technically inclined). We'll get there and we'll keep you posted. Thanks again for your patience, your enthusiasm and generally being the best community ever!
Source: Switch news
Leave a Reply