Descenders has a long way to go until its ready for its Switch debut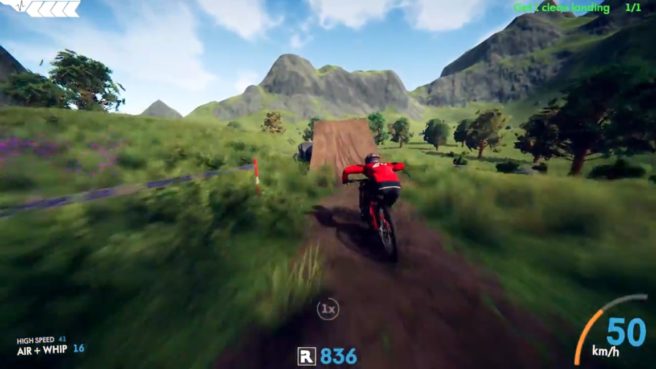 After it was announced last year, Descenders initially launched on Steam last month. But what we're really interested in is the Switch version, which is expected at some point as well.
The Switch release is still in the cards for RageSquid and No More Robots, but it sounds like the port is a long way off. RageSquid co-founder and lead coder Roel Ezendam told Redbull that the team hasn't done much with the Switch version thus far, only determining that it will "require a lot of work" since "performance is a huge bottleneck when porting Descenders." The team will only focus on Switch after the PlayStation 4 and Xbox One versions.
Ezendam said:
"For now, we've only decided that we're doing a Switch version, but we've not done much on the actual port yet. We ran early versions of the game on our dev kit but it was painfully obvious that a Switch port is going to require a lot of work; performance is a huge bottleneck when porting Descenders. We'll also have to think about how we're going to use the unique setup in any way but we would really like to do something fun with it. The way it's built opens up a lot of unique opportunities that we can use to the game's advantage, but it's not something we've already planned out. For now we're focusing heavily on the Xbox port and the PS4 port will be close after. Only then we'll be able to get working on the Switch port."
Leave a Reply