Destiny Connect: new details on story, characters and gameplay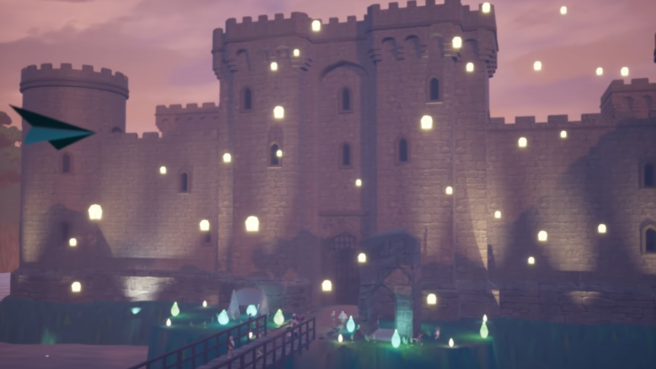 Nippon Ichi has launched the full Japanese website for their upcoming Switch game Destiny Connect, which provides quite a few new details on the game. Credit goes to Gematsu for the translation; we've summarized the most important details below:
Graphics

Destiny Connect is a completely new RPG in development at Nippon Ichi Software.

The graphics are full 3D. The goal was a sense of beauty and comfort only possible with super-deformed/stylized graphics. Players will control characters and explore Clocknee, a town with a nostalgic atmosphere, while advancing the story.

A Story that Revolves Around Time

The protagonist is Sherry, a girl who lives in the suburban town of Clocknee. In order to figure out the mystery of the disaster that struck the town, Sherry will travel through time with her companions to fight against Clocknee's crisis. Sherry and company will encounter characters from various different eras during their adventure, and grow in the process. That being said, the "bonds between generations" is also one of the themes of this title.

Game Format

There should be a "cause" for the strange incident that happened to the town. In order to restore year 2000 Clocknee to its original state, you will explore the Clocknees of the past and future to gather information. Sometimes you will sneak into places where people cannot enter, and even fight against hostile machines.

Battle

Battles are command-based and begin upon encountering a symbol on the field. Party members and enemy characters each take action in order of speed. The turn order is displayed on the screen.

Skills

Sherry and company will learn new skills as they continue to battle. Their effects vary, including HP recovery, preventing enemies from taking action, and powerful attacks.

Souls Live Within Things

Things that people treasure will eventually have a soul live within them… that's the strange sort of thing believed by those in this town. Reflecting this, it is a custom among residents that old tools continue to be used with great care.

The Cog Town

All the machines used in Clocknee use cog technology developed by the town. This technology is even used in home telephones and toys, and the general term for these devices are "Cog Products." As there are many residents who value things, the technology to repair and modify Cog Products has also developed in this town.

Save the Queen

Save the Queen is the symbol of the town. It is a huge department store where you can get everything you need to live, from telephones to fresh food and other general goods. The people of Clocknee love this place, and it has been supporting the town's development for a long time. Its 1,000th anniversary is currently underway!

Cafe Blossom

If you are tired from walking around town, take a break at Cafe Blossom. Enjoy some good coffee and tasty sweets. The cherry pie, among other things, made by shop owner Linda is to die for. Its retro and calm interior is one of its charms.

BcFarlane Collectibles

This is the place for all your machine maintenance needs! BcFarlane Collectibles is a workshop that contracts Cog Product repairs and modifications. Stop by if you are having problems with your machines. Shop owner BcFarlane should be able to fix it immediately.

Game System: Modding

Isaac, a machine, can be modified at BcFarlane Collectibles. By setting parts called "Gears," you can increase his abilities and significantly alter his battle style.
Finally, here's the video that plays in the background of the website, showing off lots of areas of Clocknee:
Leave a Reply