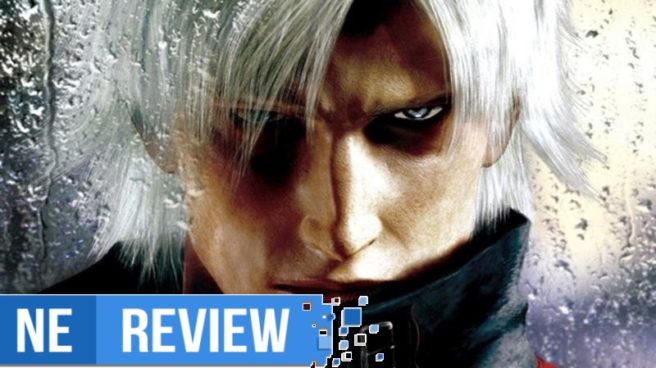 System: Switch (eShop)
Release date: September 19, 2019
Developer: Capcom
Publisher: Capcom
---
The second installment of the long-running Devil May Cry series makes its way to Switch in high-definition following Capcom's port of the first entry earlier this year and sees Dante return to eradicate demons on the land. Devil May Cry 2 has always been the controversial black sheep of the series because of how drastically different it was before becoming more true-to-form in its highly-praised sequel, Devil May Cry 3. While a lot of fans don't particularly look back fondly on the second installment, it's worth mentioning that despite its flaws it is still an important part to the overall legacy of Dante and what Devil May Cry as a whole would ultimately become today. Devil May Cry 2's impact is so fascinating to me because despite how it may be critically, everything surrounding its development and what ended up on our TVs back in 2003 paved a way for a series that was still evolving, and it was a learning experience that took sacrifices and risks – for better or for worse.
Devil May Cry 2 continues Dante's demon-slaying marathon with a new hunter, Lucia, that players can experience for added depth and a fresh perspective on the lore without Dante's own story getting overly arduous and convoluted. I've always liked Lucia, so it's always been a little shocking to me that she has been barley mentioned outside of this game. Back in 2003, the game was shipped on two discs – one for each character – but thankfully with the HD port of the game you can simply choose which character you'd like to start out with. Dante's is obviously going to be the main story, and while you could, in theory, play his story and call it a day, Lucia is a nice addition that gives a different sense of style with combat and storytelling that's filled with twists and turns, though admittedly nothing is ever overly impactful to Dante as a whole. You're getting 17 missions for Dante and about another 13 for Lucia, so there's plenty of content to go through.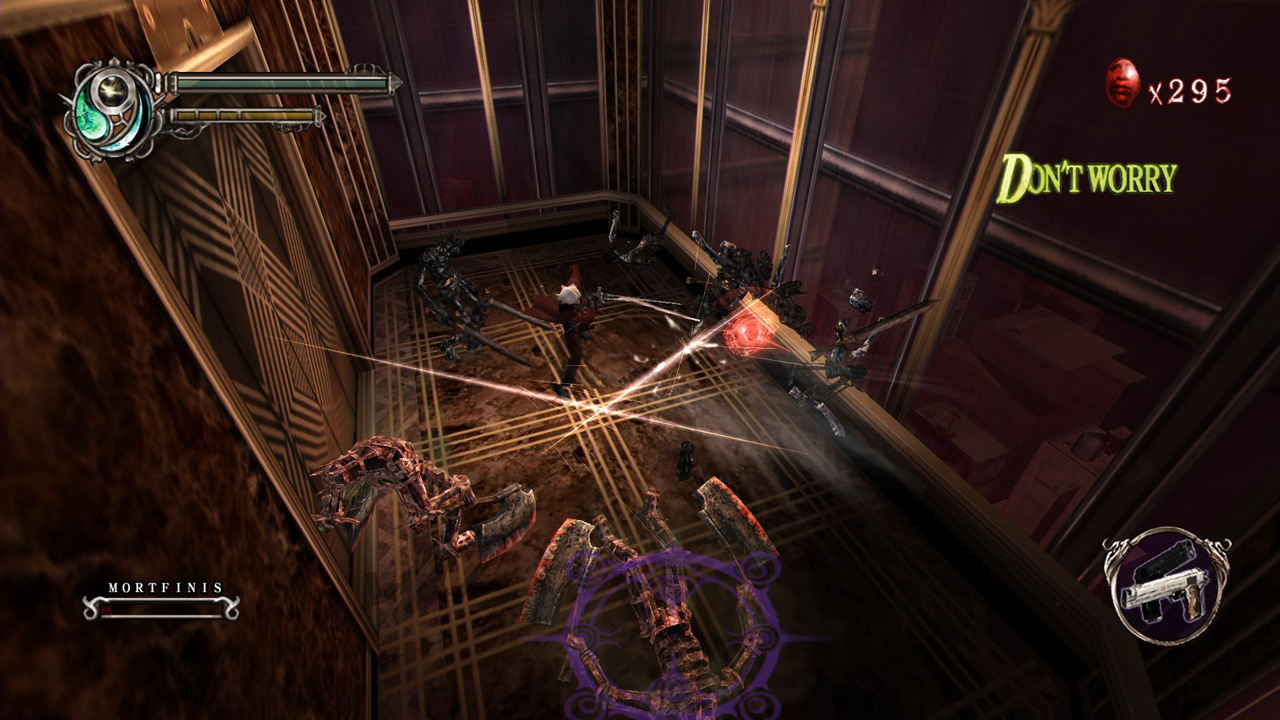 Mission structures are much different from how Devil May Cry's debut, introducing much larger areas to traverse and less of an emphasis on puzzles, putting players right into the action with a new combat system. It still looks the same visually, but certainly doesn't feel like it. One of the biggest complaints I had back then that I still do now was that the rating system for how you performed in combat was insanely strict, and inputs were based off of a multitude of directional inputs versus time-based button presses. However, a massive improvement over its predecessor is the ability to dodge rather than pausing your attacks and risking having your style meter reset to move out of the way. Using a combination of swords and guns is always key to keeping that style meter up, and Devil May Cry 2 also introduced weapon swapping on the fly that would omit any need to pause the game and make adjustments in an inventory screen. There were quite a few quality of life enhancements Devil May Cry 2 introduced that would help define sequels, but its sub-par story unfortunately made most fans dismiss it to this day, leaving the achievements it did attain lost in the wind.
The Switch version of Devil May Cry 2 runs just as well as Devil May Cry did and more or less offers the same visual features and enhancements the HD port brought over. Playing the game in both handheld mode and TV mode feel natural and welcoming, though it's worth mentioning that similar to the first HD version that not everything is given the same love and attention. While the gameplay is arguably what matters most and making sure you have a crisp and clean experience is undoubtedly most important, it can be a little off-putting when you're jumping into menus in-game and out when a lot of assets and user-interfaces are left as it was, leaving what was at its time a maximum of 360p-480p in a pixel perfect state on higher resolution displays – 720p in handheld and 1080p docked – so there's this black void that typically encompasses the dimensions.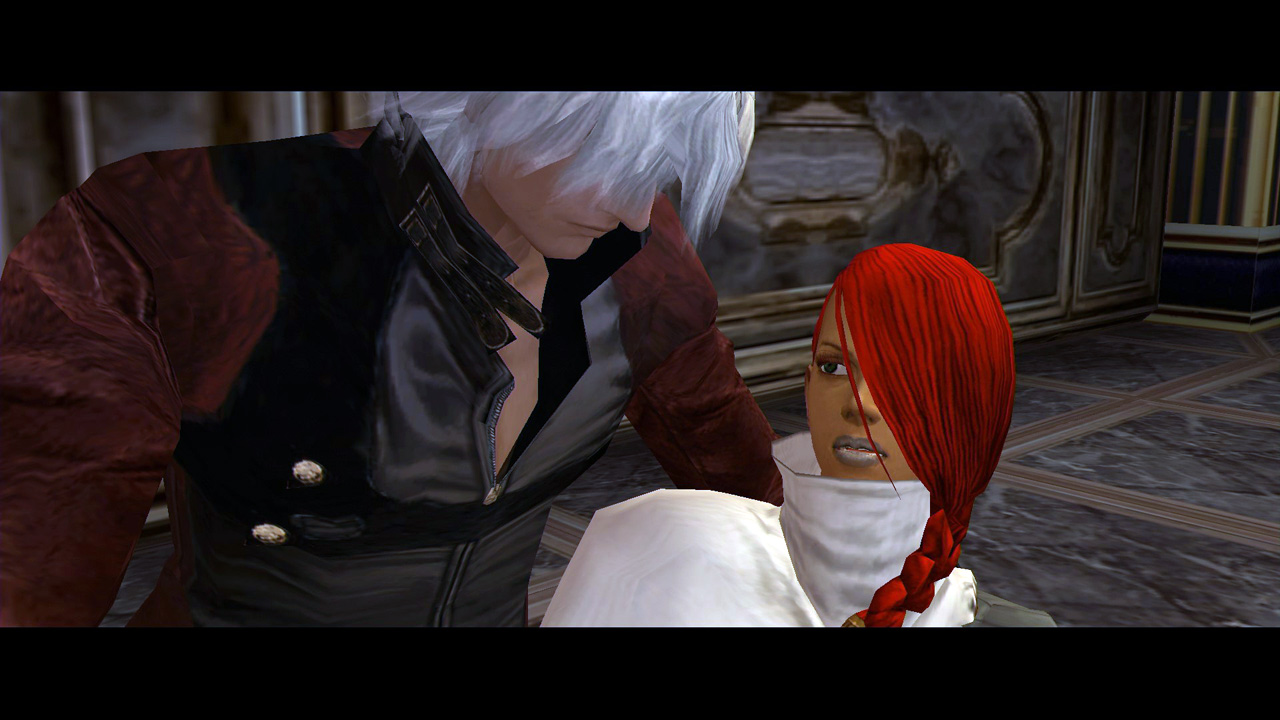 Devil May Cry 2 is an interesting lesson in history on how to do a sequel and not to do a sequel. Devil May Cry laid a foundation for what the action genre would inevitably become, and without Hideki Kamiya's vision and talents, we probably would have never even gotten the likes of Viewtiful Joe, Okami, and obviously Bayonetta without Devil May Cry to kickstart it all. Devil May Cry 2 was made without any supervision, advice, or mentoring from the seminal director as he wasn't even aware a sequel was being made until Capcom formally announced it, so there's a lot here that would naturally feel different given the entirely different development team. In some ways, Devil May Cry 2 was a step in the right direction for level design and accessibility, but also a step backwards for character development and story. I do still think, though, that despite its drawbacks it could be a game worth playing for some even if it is the weakest of the entire series. Devil May Cry 3 wouldn't have been arguably the best entry without the shortcomings of Devil May Cry 2, and at the end of the day we're getting more Devil May Cry with Dante as the star of the show, even if Lucia is left in his shadow. Overall, Devil May Cry 2 still matters, and having that legacy growing slowly but surely on Switch at home and on the go is something that absolutely blows my mind, even if it is a product of its time.
---
The Verdict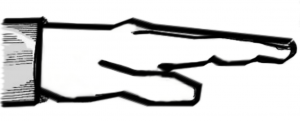 ---
Devil May Cry 2 is seen as controversial and is thought of in dismay by a number of fans, but it's still an important part of the series that helped to show what worked and didn't work for the growing stylish-action genre at its time and helped shape Devil May Cry into what it is today. Introducing the likes of Lucia to have an additional playable character due to player feedback of the first criticizing the inability to play as Trish due to her popularity, it gave players a fresh perspective for Devil May Cry in experiencing an altered story that helped to look deeper into the lore without making Dante's segment overly convoluted. Devil May Cry 2 on Switch plays just like it did way back in 2003, with of course having the high-definition touches made to be more suitable for modern consoles. It is unfortunately a product of its time, however, suffering from nonsensical camera angles that went for a more dynamic, action-oriented view versus the mostly fixed camera angles of its predecessor, a menu system that's jarred, and controls that can feel janky and unfiltered. It's no doubt that Devil May Cry 2 is the black sheep of the series, but giving credit where credit is due, it still is an important part (however miniscule some may argue) of the legacy of Dante, and it's a pleasure to be able to jump back into some demon-slaying goodness and getting a fresh set of eyes through Lucia to help complement Dante's story. Whether you've played Devil May Cry before or haven't touched it once, it may still worth be picking up for a history lesson for a better understanding of the series' evolution.
---
Devil May Cry 2 review copy provided by Capcom for the purposes of this review.
Leave a Reply