Devil May Cry is digital-only on Switch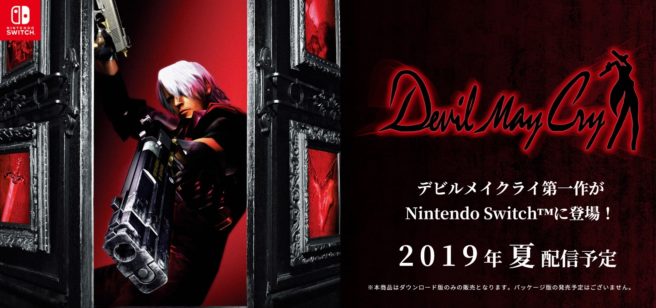 Update: The North American / European equivalents of the site confirm the same news, so it will be digital-only worldwide.
---
Original: Devil May Cry is finally hitting a Nintendo platform with the upcoming launch of the original game on Switch. Capcom made the announcement earlier today.
The one thing fans have been uncertain of is how the game will be distributed. An eShop release happens for pretty much every title, but physical is another story. And unfortunately, it appears that Devil May Cry won't be sold at retailers. Capcom opened an official Japanese website today, confirming the news. We also wouldn't bank on a physical edition in the west since what happens in Japan tends to dictate what takes place in other regions.
In any case, Devil May Cry will be coming to the Switch eShop sometime this summer.
Leave a Reply