Diablo II: Resurrected devs on Switch version, says "it's running like butter"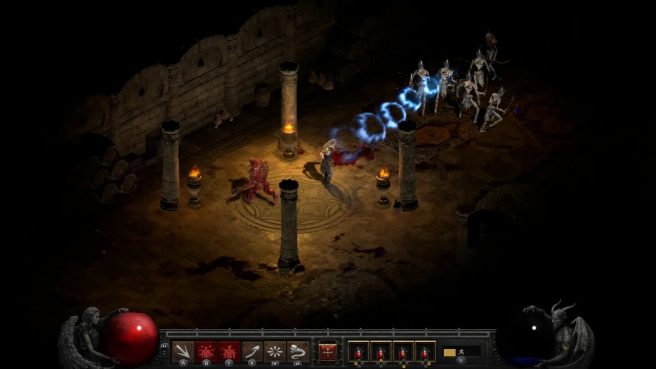 Diablo II: Resurrected principal designer Rob Gallerani and lead graphics engineer Kevin Todisco have commented on the Switch version, including what to expect from performance.
GamesBeat recently had a chance to interview the two developers, and asked about how the game is running on Switch currently. In response, the two shared:
Gallerani: I think it's running like butter. I like playing it in the undocked portable mode. But yeah, with all of our consoles, we built them for that experience. We didn't want it to feel like we just ported a PC game to the console. We wanted it to be what was right for that console. We've taken a lot of things into consideration with the Switch, especially if you play it in portable mode. Everything is a lot tinier. Just the overall attention to things like, how big is the font? How are things laid out on the screen? Those are all things that had to cater to that device to play up its strengths.

Todisco: Same goes for a lot of the 3D visuals. It's tailoring the experience for that smaller screen, the handheld screen that can be swapped out for a larger screen if you dock the console. With every platform we make sure that we tailor the technology to give the best experience on that particular platform. The Switch version is very good. I think people are going to enjoy it, being able to take it on the go for the first time.
Diablo II: Resurrected is actually just on the horizon, and if we hear anything else about Switch performance, we'll pass along that information. The title will be launching for Switch on September 23.
Nintendo Everything would like to recognize that Activision Blizzard has faced troubled times as of late. The state of California recently filed an anti-discrimination lawsuit relating to sexism, harassment, and other workplace problems at Blizzard. Gallerani told Axios that it was "very troubling to hear these types of things", and they "really wanted to support our colleagues and our co-workers." He added that people should "do what they feel is right," regarding any purchasing decisions for Diablo II: Resurrected.
Leave a Reply