Did Level-5's CEO tease Inazuma Eleven Ares for Switch?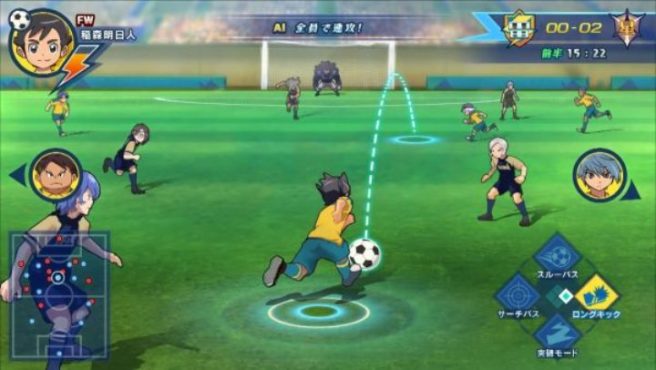 Inazuma Eleven Ares was announced during the Level-5 Vision event last year. Since then, we haven't seen too much of the project. Level-5 has been hosting semi-regular Inazuma Walker live streams, but we really haven't seen much, especially when it comes to the upcoming game.
Level-5 did host another live stream earlier today. The big news is that the anime has been pushed back to Spring 2018. Originally, it was planned for this summer before being officially announced for October.
Level-5 CEO Akihiro Hino also briefly talked about the Inazuma Eleven Ares game towards the end of the stream. In an exchange with the show's MC, Hino seemed to hint that it will be on the Switch.
Here's the basic exchange between the two:
MC: People are asking which console it will be released for.

Hino: Well, no one would thought it will be 3DS after they saw the footage we showed on the last stream.

MC: Please also release it for 3DS.

Hino: No no no no… Sw….

MC: Swi….I will buy whatever console you'll release [Inazuma Eleven] on. But currently it's really difficult to buy a Switch, so…

Hino: What? Who said it is for Switch?
The next Inazuma Walker live stream will be hosted on October 21. It looks like Level-5 will have something to say about the new game then.
Leave a Reply