Digimon Survive scan and details – Shuuji Kayama, Lopmon, camera function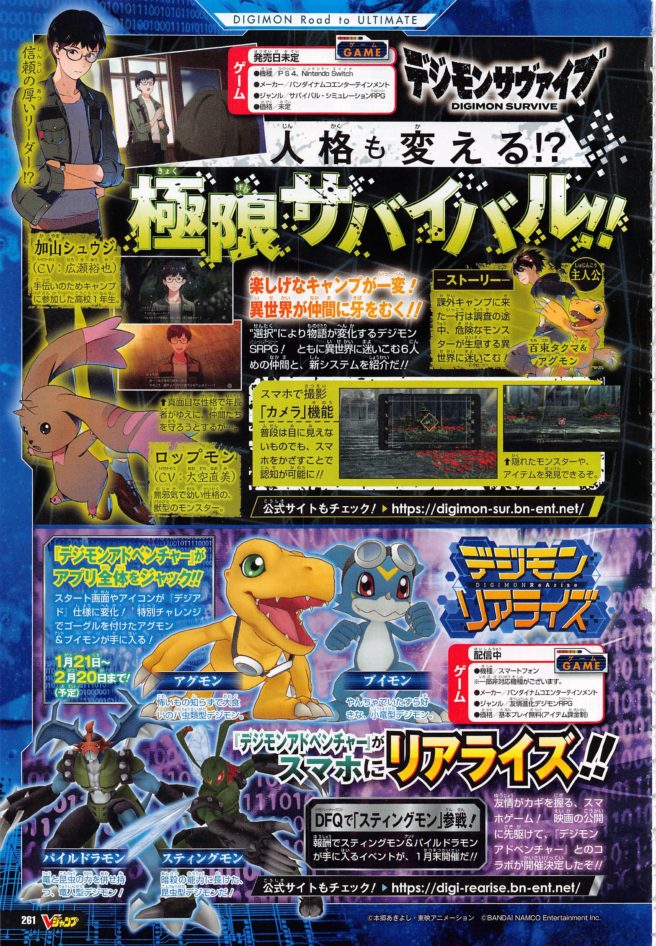 The latest issue of V-Jump provides another update on Digimon Survive. Along with characters Shuuji Kayama and Lopmon, we have a bit of news on a smartphone camera function.
Here's the full rundown:
– Shuuji Kayama (voiced by Yuuya Hirose) – A first-year high school student who joins the camp as a helper. As someone with a serious personality who is older than the others, he tries to protect his friends…
– Lopmon (voiced by Naomi Oozora) – A Beast-type monster with an innocent and childlike personality.
– Camera Function – By holding up your smartphone, you can see things that are not normally visible, including hidden items and monsters.
We have today's new Digimon Survive scan from V-Jump above.
Leave a Reply