Dillon's Dead-Heat Breakers devs on lowering the difficulty, interest in Switch and Star Fox collaboration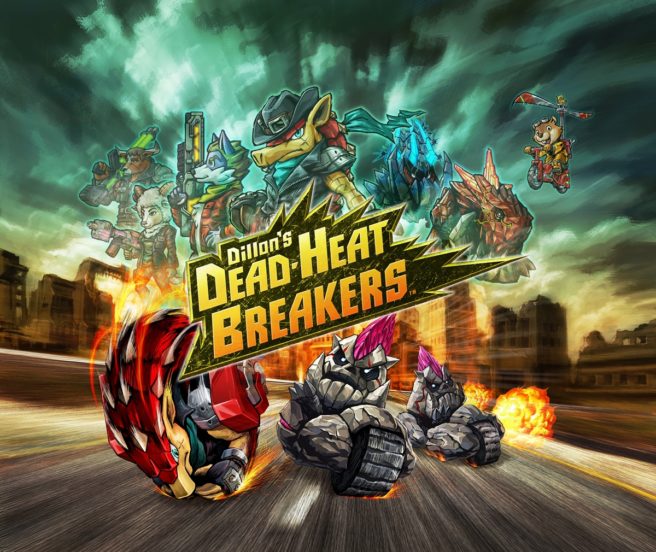 Nintendo Life caught up with a few of the developers behind Dillon's Dead-Heat Breakers for an interview discussion. Producer Kensuke Tanabe and associate producer Risa Tabata from Nintendo as well as Vanpool's Jun Tsuda participated.
We have a few excerpts from the interview below. There's some talk about why the difficulty has been lowered this time, as well as interest in Switch and having a collaboration with Star Fox.
On going for a more casual-focused audience…
Tanabe: We used to have Club Nintendo, and we looked at the demographics of the userbase for the first two games. As a developer, we were anticipating to see the games being played by older players, but it turns out the majority of the users were grade-school age boys. And to be honest, I think the last two titles were a little too difficult for players that age. I realised that the game's design and characters must have appealed to kids that age, which made me think I should adjust the difficulty to better appeal to those players.
On any interest in having a Dillon game on Switch…
Tanabe: Actually, by releasing a new game on the 3DS, that shows people the 3DS is very much on our minds. Another reason is that this game requires two screens to play, which only the 3DS can do. Maybe another reason is that when we started developing this game, the Switch didn't exist.
Risa Tabata: I'm personally looking forward to a lot of people liking this game, and if that carries on to a possible Switch game next time, that would be great.
On any interest in a Dillon crossover with other Nintendo franchises…
Tanabe: Actually, to tell you the truth, we've had that discussion about Star Fox in the past!
Tsuda: Since both Dillon and Star Fox use animal characters, and have cool villains and characters, I think they'd go well together. Personally, I think it would make a great collaboration.
Tanabe: Around the time we were thinking of this, there was a movie out called Cowboys and Aliens. We were worried people might copy us, so we stopped thinking about it! This time, we decided to go with a Mad Max motif.
Leave a Reply