Disco Domination mode is coming soon to Fortnite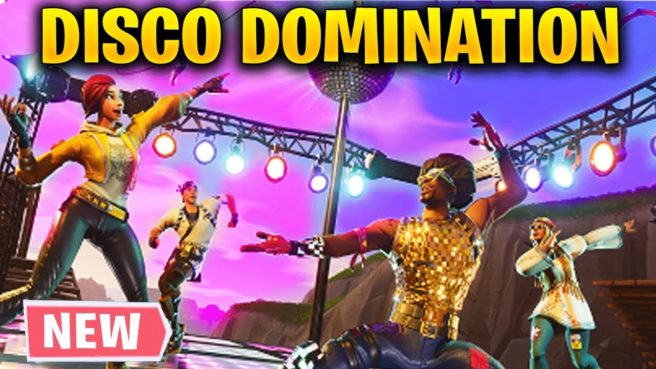 Fortnite teased an upcoming game mode in its news feed that makes emotes more important than ever. Polygon provides more detail:
It seems like the new mode will be all about dancing, or emoting, and require players to spend as much time using emotes in a certain area as possible, according to the description. While dancing may be the focus, it's unlikely that this means guns will be gone from the mode completely, which means you'll have to make sure you're dancing safely.
Fortnite didn't include a release date, but Season 6's first content update arrives this week so we probably won't have to wait long.
Leave a Reply