Disney Speedstorm adding Steamboat Mickey and Pete in Season 2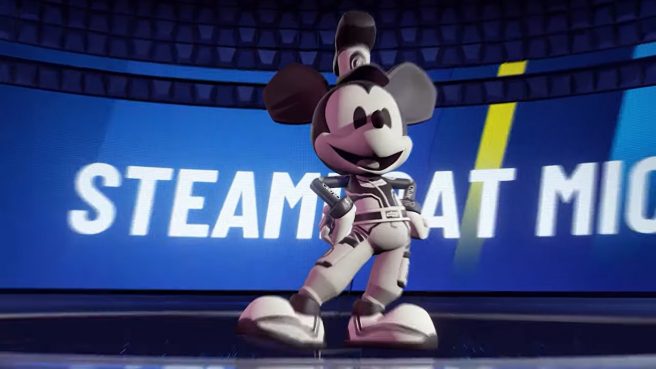 Original (5/22): Gameloft has announced that Steamboat Mickey is joining Disney Speedstorm. The character will be available during Season 2 as part of a limited edition, though further details haven't been announced.
The upcoming playable character stems from Steamboat Willie, which is said to be the original appearance of Mickey Mouse. This short film came out way back in 1928.
Regular Mickey is already on the base roster for Disney Speedstorm. Other playable characters include Donald Duck and Goofy from the franchise. You can also play as Beast and Belle from Beauty and the Beast, Figment from Disney Parks, Hercules and Megara from Hercules, Baloo and Mowgli from The Jungle Book, Celia Mae, Mike Wazowski, Randall Boggs, and Sulley from Monsters Inc., Fa Mulan and Li Shang from Mulan, and Elizabeth Swann and Jack Sparrow from Pirates of the Caribbean.
Here's a trailer showcasing Steamboat Mickey in in Disney Speedstorm:
Disney Speedstorm is currently available on Switch. You can pick it up via the eShop now.
What do you think about Steamboat Mickey joining the roster of Disney Speedstorm? Let us know in the comments below.
---
Update (5/25): Steamboat Pete has also been revealed now as well, who is planned for Season 2. We have his trailer below.
Leave a Reply