Disney Speedstorm update out now, patch notes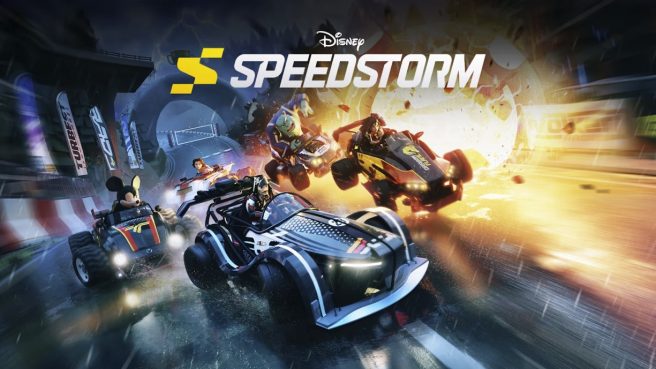 A new update is here for Disney Speedstorm following its recent launch.
This is to address some community reported issues and racer balancing. Some of the changes relate to Unique Skills for Mike Wazowski and Sulley.
The full patch notes for the Disney Speedstorm update are as follows:
RACER BALANCING

Mike Wazowski

Normal Activation of the "Hold The Door" Unique Skill will now spawn 1 door instead of 2. Charged Activation will still spawn 2 doors.
The distance players are teleported by doors in both directions has been reduced by 10%.
Doors will now disappear after 10 seconds. (Down from 20 seconds)

Sulley

The Area of Effect (AOE) of the "Fearsome Roar" Unique Skill has been increased, making it easier to stun rival Racers.
The shape of the AOE has also been adjusted to make it easier to stun rivals.
The effect "Fearsome Roar" has on rival Racers has been changed from a long stun to a shorter stun and now has knock back.
Activating "Fearsome Roar" will now refill Sulley's Manual Boost Bar whether rival Racers have been stunned or not.
Additional Manual Boost is now received by Sulley for each rival Racer stunned by "Fearsome Roar".

FIXES

UNIQUE SKILLS (FIX LIVE AS OF MAY 5)

Fixed an issue causing the effects of the Charged Activation of Celia Mae's Unique Skill "Snake And Shake" to persist for the duration of a race under certain circumstances.

GENERAL (FIXES LIVE ON MAY 16)

Fixed an issue causing players to sometimes get stuck in an infinite respawn loop after falling off a grind rail on the Toon Village racetrack.
Fixed various crash instances.
Various Stability improvements.
All players on Switch can download the Disney Speedstorm update now.
Leave a Reply