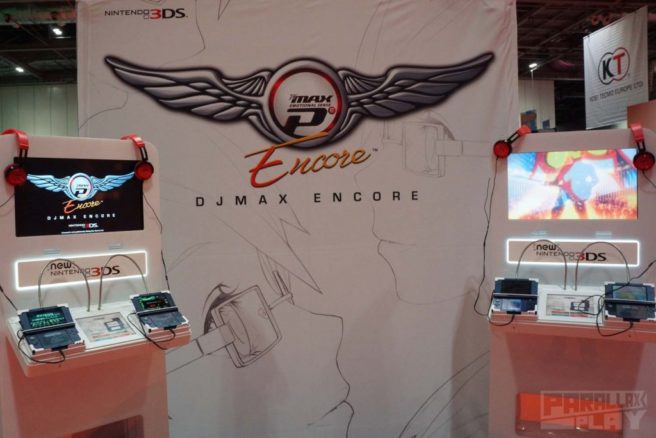 An unexpected 3DS title has been discovered at MCM Comic Con this weekend. Over at Rising Star Games' booth, the unannounced DJMax Encore is playable.
The DJMax series, which features rhythm gameplay, kicked off over a decade ago. Players need to press buttons at the right moment as music plays.
As for DJMax Encore, Parallax Play speculates that it could be based on DJMax Portable 2 / DJMax Portable Hot Tunes given its menu and interface design. The site notes that the gameplay is similar to that of DJMax Portable 2, as you play songs in 4 Button, 5 Button, or 6 Button modes with the d-pad and A/B/X/Y buttons. The background animations for the various tracks play on the top screen, and the notes scroll on the touchscreen.
Leave a Reply