Dokapon Kingdom Connect update (version 1.1.0) now available, patch notes
Posted on June 6, 2023 by Dawn in News, Switch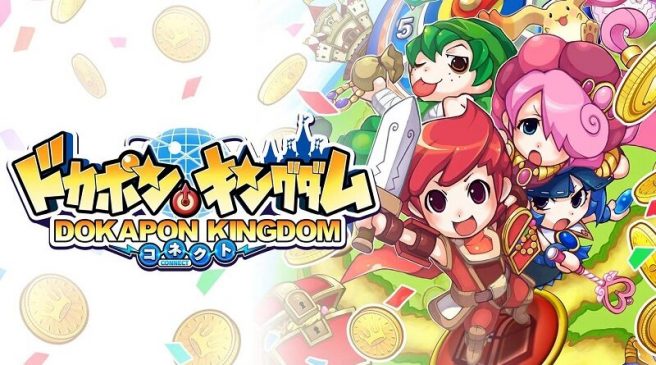 A new update has gone live for Dokapon Kingdom Connect, bringing the game up to versio 1.1.0. This is a particularly noteworthy update due to its inclusion of Local Wireless Mode for the game, allowing multiple players to play together without needing an internet connection or Nintendo Switch Online account. Some AI adjustments and bug fixes are also included. Full details can be found below:

Local Wireless Mode:

When using Local Wireless Mode, multiple Nintendo Switch players can play together without the use of internet connection.
A Nintendo Switch Online account is not required to play Local Wireless Mode.
Guest play is also available in Local Wireless mode. With one Nintendo Switch console, up to two guests can participate when playing against other Nintendo Switch consoles wirelessly.

Saved Data:

Online mode and Local Wireless mode will have separate save data files.
Saved data in Local Wireless mode cannot be used in Online mode.

CPU Adjustments:

The CPU's AI Strength has been adjusted for "Weak" and "Normal" difficulties.
(Note: The "Sneaky" AI Strength has not been adjusted.)
Various UI adjustments have been made.

Bug Fixes:

Minor bugs, typos, and other issues have been fixed.
Leave a Reply