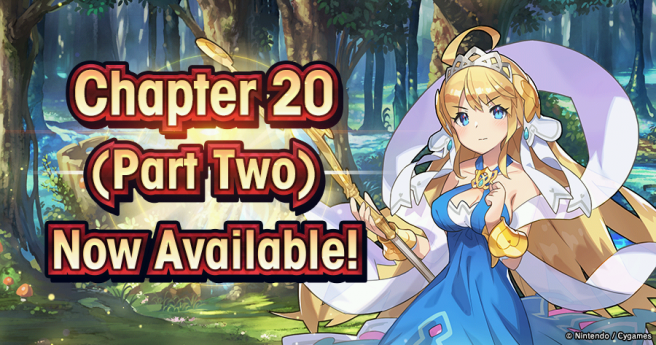 Check out the latest events in Dragalia Lost:
Part two of chapter 20 of the main campaign, The Sacred Tree, was added July 20, 11 PM PT! Nedrick tells Zethia the secret of his birth in order to ascend the Sacred Tree. Meanwhile, the prince and friends are blocked by the faerie king…

We will be performing server maintenance on July 26 from approximately 10 PM PT to 11 PM PT. During this time, you will not be able to play

Dragalia Lost.

Poseidon's Trial and Zephyr's Trial became available in Trials of the Mighty in

Dragalia Lost

on July 20, 11 PM PT. Take on these quests with a team of specific adventurers to earn materials for unlocking mana spirals from the daily bonus.

The Thousand-Day Celebration Showcase started July 18, 11 PM PT! Some limited-time adventurers and dragons from past summon showcases will appear in this summon showcase!
Leave a Reply