Dragalia Lost – Chapter 19 (Part Two) now available, current events detailed
Posted on May 24, 2021 by Elias in Mobile, News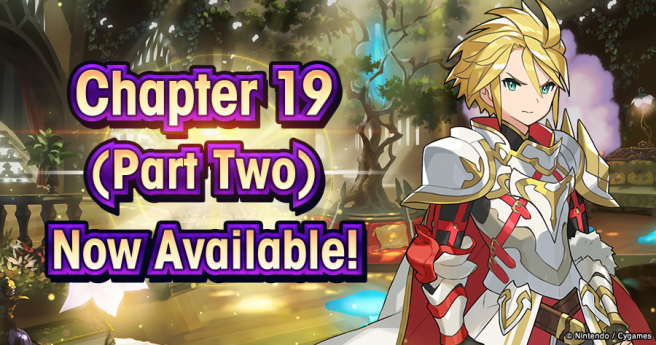 Check out what's happening in Dragalia Lost, as well as what's arriving soon:

Part two of chapter 19 of the main campaign, Hidden Truths, was added May 23, 11 PM PT! As the truth surrounding the seventh heir to Alberia unfolds, Nedrick and Jinlorda take the first steps toward the apex of the Sacred Tree.

Astral Raids arrived in

Dragalia Lost

on May 21, 11 PM PT. The boss this time is Chronos! The battle comes in four difficulties: Beginner, Standard, Expert, and Master. Get astral shards and trade them for various rewards!

A new difficulty level, Ayaha & Otoha's Wrath: Legend, will be added to The Agito Uprising on May 27, 11 PM PT!
The Children of Yggdrasil event starts May 27, 11 PM PT. During this limited-time invasion event, defeat as many enemies as possible before time runs out to earn points. We hope you enjoy the trailer ahead of the event! #DragaliaLosthttps://t.co/B36x208tJU pic.twitter.com/JF6cUYSWjS

— Dragalia Lost (@DragaliaLostApp) May 24, 2021
Leave a Reply