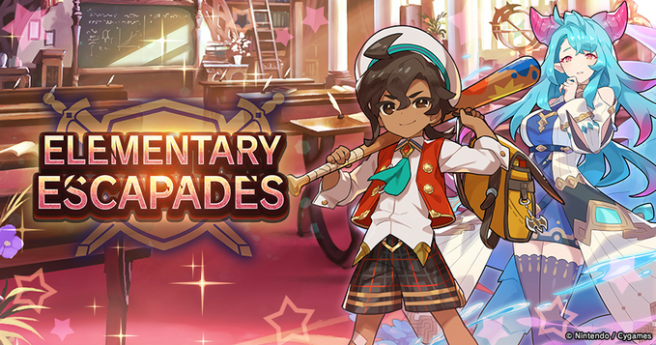 Check out the latest events in Dragalia Lost:
The Elementary Escapades event started Apr. 11, 11 PM PT! Defend territory from waves of encroaching enemies in this solo-only event. Repel the Dyrenell Empire's invasion and win peace for New Alberia!

In the Elementary Escapades event, you can use skills automatically in dragon battles, plus there's a dragon battle that pits you against Astral High Zodiark! Get exquisite honey, flame tomes, and water tomes as glory rewards too!

The Onslaught Event Bonus is live as of Apr. 11, 11 PM PT! Log in during the duration to get great rewards such as wyrmite, rainbow orbs, and a champion's testament!

A sixth mana circle, the mana spiral, was added to 5★ adventurer Gala Elisanne on Apr. 11, 10:40 PM PT.
Leave a Reply